Mehen

Ruleset: Kendall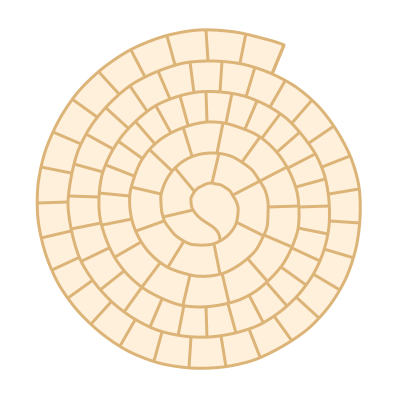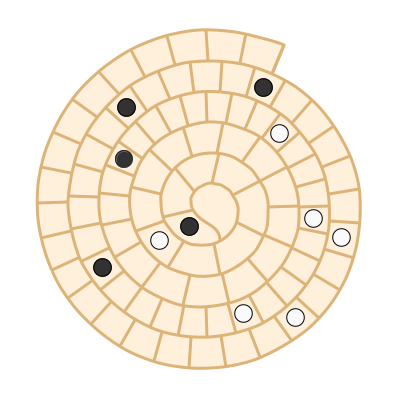 Game
See the game Mehen for more details.
Period(s)
Ancient
Summary
Suggested by T. Kendall.
Description
These rules were suggested by T. Kendall, which are largely influenced by the rules of L'ib el Merafib, which he believes is a modern-day descendant of Mehen.
Rules
6 spherical pieces and 6 lion or lioness pieces per player. Up to six players.
Four throwing sticks as dice.
Players enter their spherical pieces on the board with a throw of one. They then race to the center
of the spiral. The central space must be reached with an exact throw. To leave the central space,
the player must throw two ones. The player then races in the opposite direction to leave the
board.
When a piece leaves the board, that player introduces a lion piece, that player being the only one
to introduce lion pieces. The player introduces more lions with each piece this player moves off the board.
The lion races to the central spot, doubling the number of the throws. The lion attempts to capture the other player's pieces by landing on them.
Concepts
Browse all concepts for Kendall here.
Reference
Kendall 2007.
Other Rulesets
Identifiers
DLP.GameRulesets.542