Komikan
(Leoncito, Comican)
Ruleset: Araucania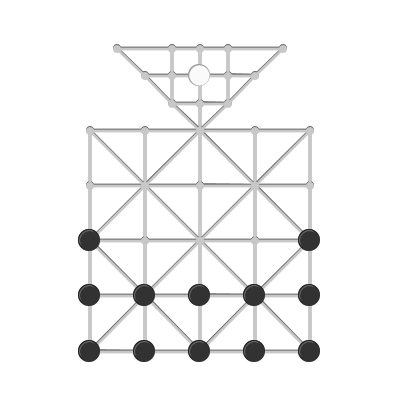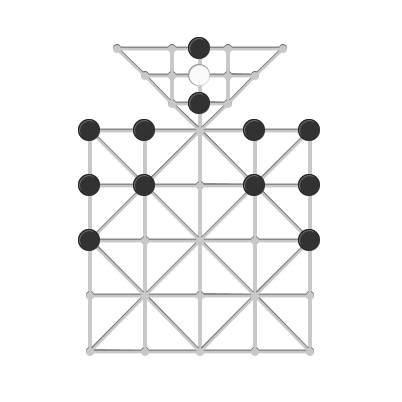 Game
See the game Komikan for more details.
Period(s)
Modern
Summary
Observed in Araucania.
Description
These rules were observed in Araucania, Chile in the early twentieth century by L. Matus Z.
Rules
One player has 12 dogs, the other one lion. The dogs may move one space forward, the lion may move one space in any direction, and may also hop over a dog to capture it. The lion may make multiple hops in one turn. The goal of the dogs is to block the lion from moving; the lion's goal is to capture all the dogs.
Concepts
Browse all concepts for Araucania here.
Reference
Matus Z. 1918-1919: 168-169.
Other Rulesets
Described rulesets
MapuChess Described by MapuChess organization.

Identifiers
DLP.GameRulesets.338