Ashtapada

Ruleset: Kile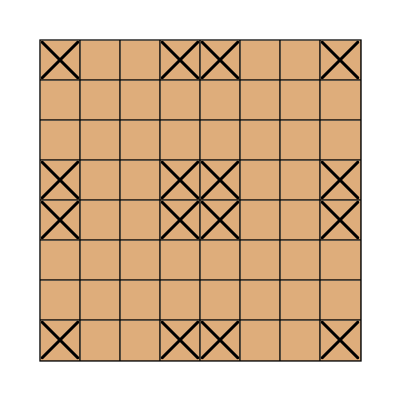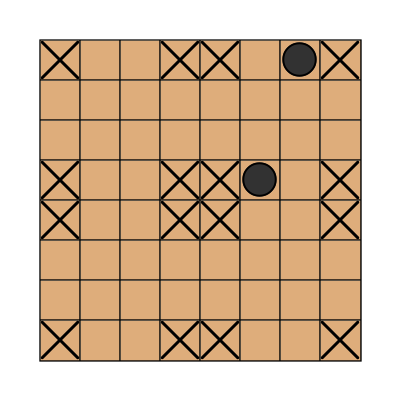 Game
See the game Ashtapada for more details.
Summary
Suggested by J. Kile
Description
These rules are speculative based on other known games from South Asia played on similar boards. They were suggested by J. Kile on the website allaboutfunandgames.com.
Rules
To be reconstructed. The rules implemented here are suggested by Jenny Kile as follows: Besides being an 8x8 squared board, the board consists of certain marked spaces which denote safety, entry, or exit for players. The four corners, the four central squares, and two center squares on each side are crosscut, like shown. Two, three, or four people can play the game. If two players are playing, each would sit on one side of the board and enter their two pieces onto the center crosscut squares along the outer side The object of the game is to be the first player to enter and exit both his pieces. A player exits his piece once reaching the center squares.
Reference
Other Rulesets
Identifiers
DLP.GameRulesets.172