Alquerque
(Alquerque de Doze, Qirq)
Ruleset: Covarrubias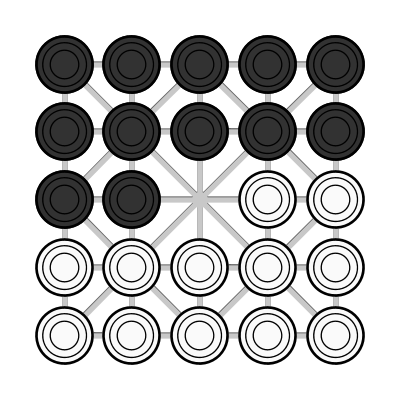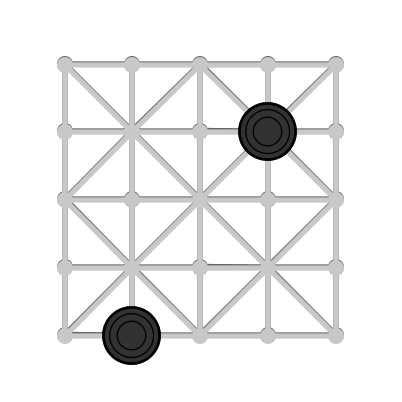 Game
See the game Alquerque for more details.
Period(s)
Medieval, Modern
Summary
Described by Covarrubias.
Description
These rules are described in Covarrubias' Tesoro de la Lengua Castellana..
Rules
Multiple captures are allowed if another is available after the first capture is made. Failure to capture is penalized by the huff rule, where the piece which did not capture is immediately captured by the opponent.
Concepts
Browse all concepts for Covarrubias here.
Reference
Covarrubias 1674: 41.
Other Rulesets
Described rulesets
Alfonso X From Alfonso X's Libro de los Juegos.

Suggested rulesets
Murray Rules given by H. J. R. Murray.

Identifiers
DLP.GameRulesets.596