Achi
(Akidada, Ati)
Ruleset: Wikipedia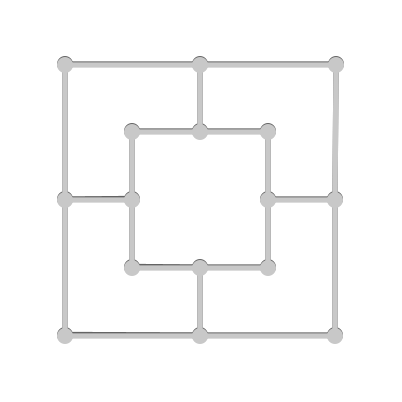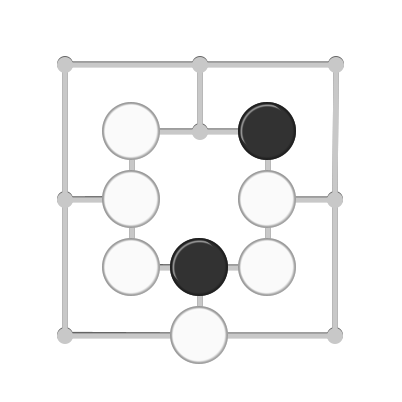 Game
See the game Achi for more details.
Summary
Misinterpreted rules based on Murray.
Description
These rules, as described on Wikipedia, are based on a misreading of Murray. They incorrectly identify Murray's reference to "rules of the game as given above" as meaning Fivepenny Morris, instead of the general rules given for Six Men's Morris.
Rules
Each player has six pieces. They take turns placing the pieces on the intersections of a , attempting to make three in a row. If they are unsuccessful after all of the pieces are placed, they then take turns moving their piece one spot along one of the lines until someone makes three in a row (Murray 1951: 43).
Reference
https://en.wikipedia.org/wiki/Achi_(game)
Other Rulesets
Described rulesets
Murray Observed by K.C. Murray.

Identifiers
DLP.GameRulesets.84