Achi
(Ati)

DLP Game &nbsp&nbsp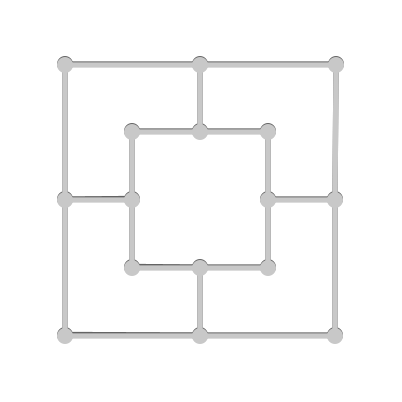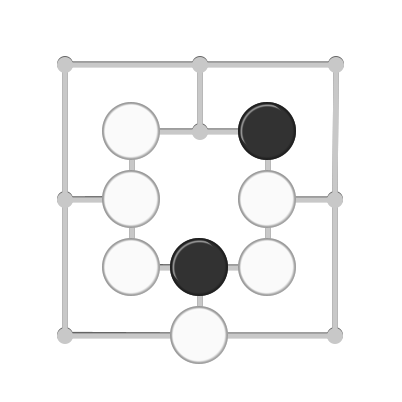 Description
This game was observed played by Yoruba people, who called it Akidada, and in Ghana, during the early twentieth century. The board was traced into the sand, and the players used pieces which took the form of sticks made from palm leaves, one player using green sticks and the other using brown.
Rules
Two concentric squares with a line connecting their midpoints. Six pieces per player. Players alternate placing one of their pieces on the intersections of the lines. Whenever a player places three of their pieces in a row, they may remove one of the opponent's pieces from the board. Once all of the pieces are placed, players may take turns moving a piece to an adjacent point along the lines, attempting to place three of their pieces in a row. When one player is reduced to two pieces, that player loses.

Murray 1951: 42-43.

These rules were taken from the Murray ruleset.
All Rulesets
Described rulesets
Murray Observed by K.C. Murray.

Suggested rulesets
Wikipedia Misinterpreted rules based on Murray.

Ludeme Description
Concepts
Browse all concepts for Achi here.
Evidence Map
1 pieces of evidence in total. Browse all evidence for Achi here.
Click on any marker or highlighted region to view the evidence relating to it.
To view all regions, please select it from the category options below.
Evidence category:

Evidence coloured based on:

Map style: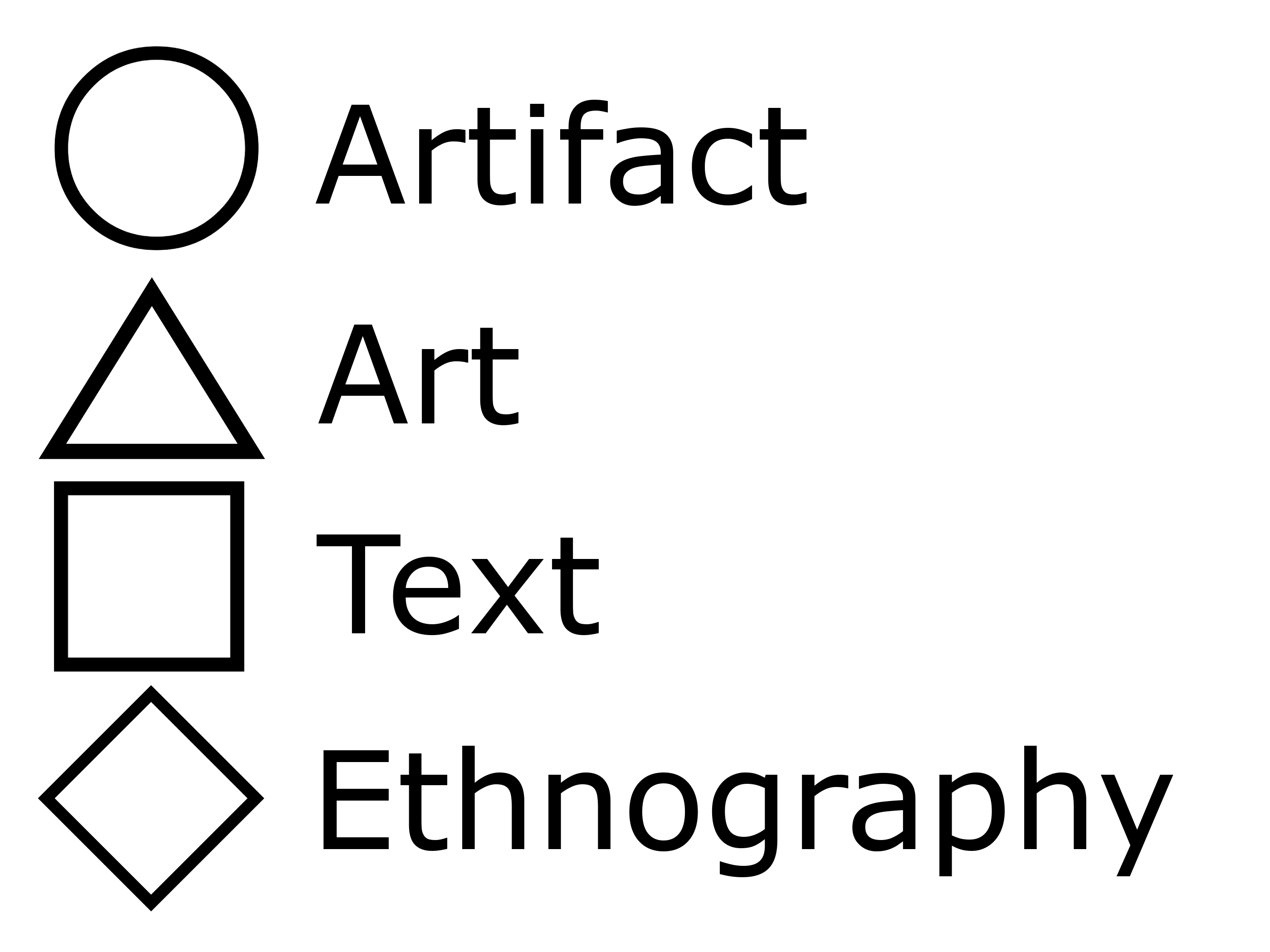 Sources
Murray, H.J.R. 1951. A History of Board-Games Other Than Chess. Oxford: Clarendon Press.


Similar Games
Identifiers
DLP.Games.57
BGG.28931