Achi
(Ati)
Ruleset: Murray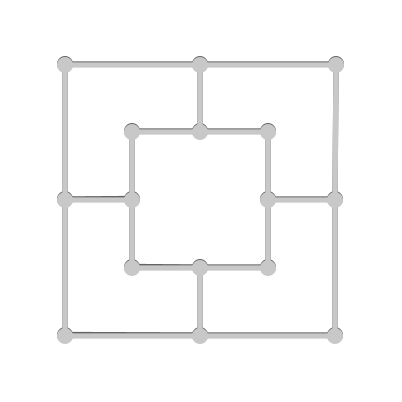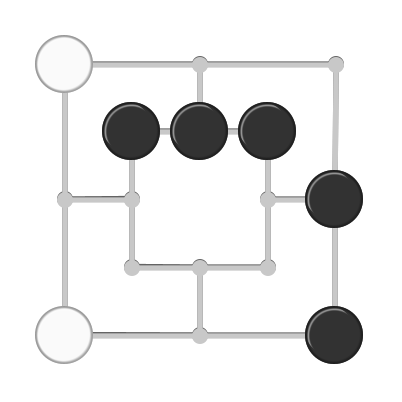 Game
See the game Achi for more details.
Period(s)
Modern
Summary
Observed by K.C. Murray.
Description
These rules were observed by K. C> Murray in the early twentieth century in Ghana and Nigeria.
Rules
Two concentric squares with a line connecting their midpoints. Six pieces per player. Players alternate placing one of their pieces on the intersections of the lines. Whenever a player places three of their pieces in a row, they may remove one of the opponent's pieces from the board. Once all of the pieces are placed, players may take turns moving a piece to an adjacent point along the lines, attempting to place three of their pieces in a row. When one player is reduced to two pieces, that player loses.
Concepts
Browse all concepts for Murray here.
Reference
Murray 1951: 42-43.
Other Rulesets
Suggested rulesets
Wikipedia Misinterpreted rules based on Murray.

Identifiers
DLP.GameRulesets.563