Flume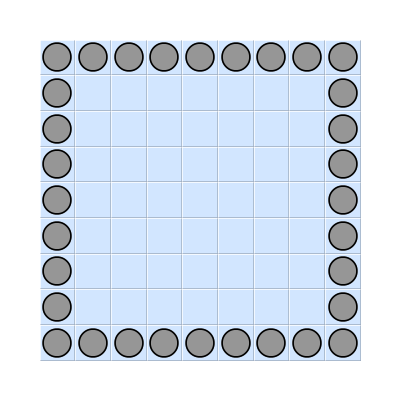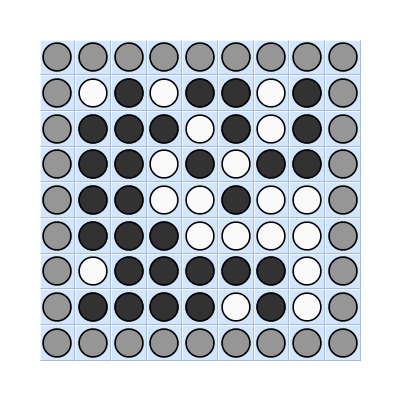 Period
Modern
Category Board, Space, Territory
Description
Flume is a simple territory game made by Mark Steere. Its placement protocol bears some similarity to Dots and Boxes.
Rules
Players take turns placing stones of their color on empty squares. If you place orthogonally adjacent to more than 2 stones, regardless of their color, you must place again. You continue until you place orthogonally adjacent to 2 or fewer stones. When the board is full, the player with the most stones on the board is the winner.
Author
Publisher
Mark Steere Games (used with permission)
Creation date
2010
Ludeme Description
Concepts
Browse all concepts for Flume here.
Reference
Similar Games
Identifiers
DLP.Games.1344
BGG.67080