Breakthrough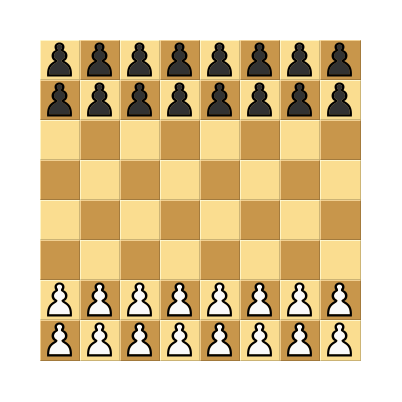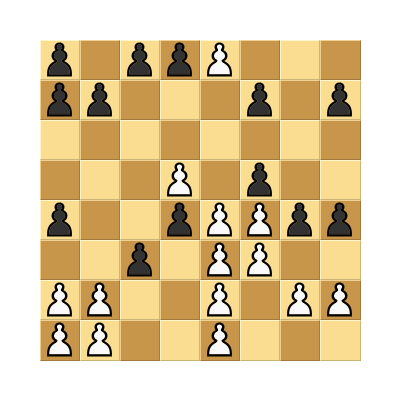 Period
Modern
Description
Invented in 2000 by Dan Troyka, Breakthrough is a Chess variant played only with pawns.
Rules
Played on an 8x8 board with a double contingent of chess pawns. Pieces move forward one orthogonally or diagonally. Pieces can capture by moving diagonally. The first player to reach the opponent's edge of the board wins. A player also can win if they capture all of the opponent's pieces.

Wikipedia
Publisher
Zillions of Games
Creation date
2000
Ludeme Description
Concepts
Browse all concepts for Breakthrough here.
Similar Games
Identifiers
DLP.Games.46
BGG.3825