Amazons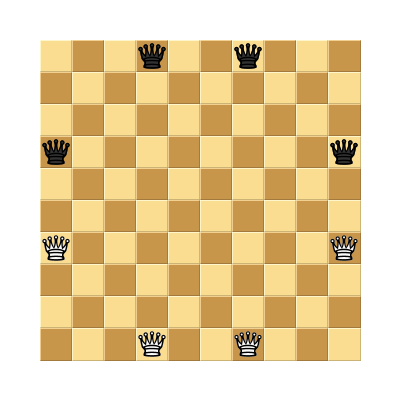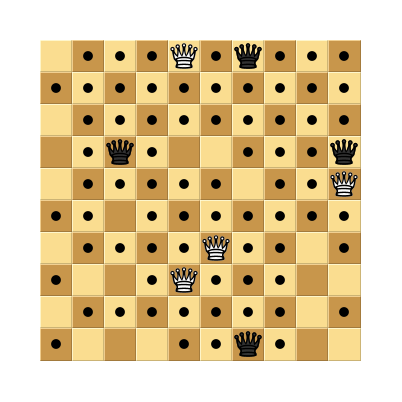 Period
Modern
Category Board, Space, Blocking
Description
Invented in 1988 by Walter Zamkauskas and first published in the Argentine magazine El Acertijo in December 1992.
Rules
Played on a 10x10 board. Each player has four Amazons (chess queens), with other pieces used as arrows. Two things happen on a turn: an amazon moves like a Chess queen, but cannot cross or enter a space occupied by another amazon or arrow. Then, it shoots an arrow to any space on the board that is along the path of a queen's move from that place. The last player able to make a move wins.

Wikipedia
Origin
Argentina
Author
Creation date
1988
Ludeme Description
Concepts
Browse all concepts for Amazons here.
Similar Games
Identifiers
DLP.Games.52
BGG.2125