Unnee Tugalluulax
(Unee Tugaluulax)
Ruleset: Mancala World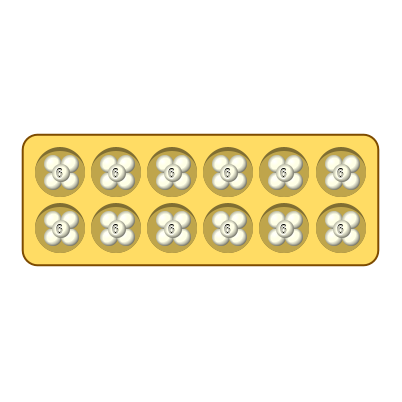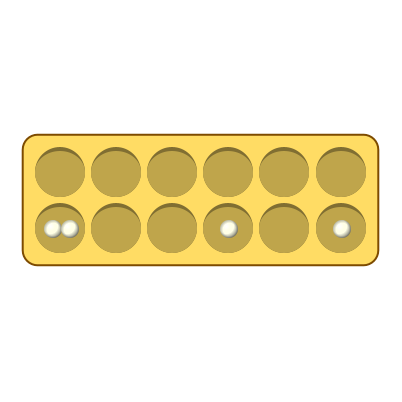 Game
See the game Unnee Tugalluulax for more details.
Period(s)
Modern
Summary
From Mancala World website.
Description
These rules are described on the Mancala World website.
Rules
2x6 board. Six counters in each hole. Sowing occurs from any of the holes in the player's row, and continues in a clockwise direction. If the final counter lands in a hole in the player's row containing three counters, four with the addition of the final counter, these are captured. Play continues until one player cannot move or the board position repeats. When one player cannot move, the other player captures the remaining counters. The player with the most counters wins.
Concepts
Browse all concepts for Mancala World here.
Reference
Other Rulesets
Scholarly rulesets
Popova Incomplete rules from A. Popova.

Identifiers
DLP.GameRulesets.437