Round Merels

Ruleset: Blümlein (Blumlein)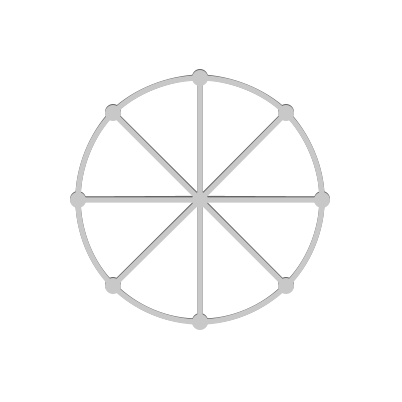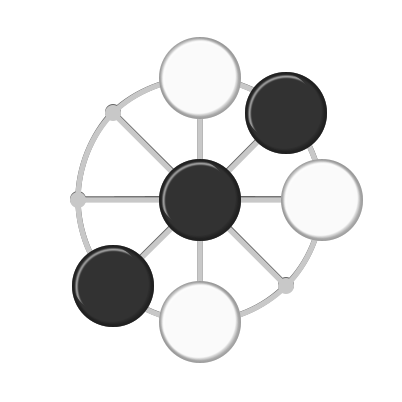 Game
See the game Round Merels for more details.
Summary
Suggested by C. Blümlein.
Description
These rules are based on the known Three Men's Morris game as applied to the commonly-found circular pattern at Roman sites by C. Blümlein.
Rules
Three pieces per player. Players take turns placing their pieces on a spot where the lines intersect. They then take turns moving one piece to an adjacent empty spot. The first player to place three pieces in a row wins the game.
Reference
Blümlein 1918: 101-102.
Other Rulesets
Identifiers
DLP.GameRulesets.567