Renard et les Poules
(Marelle Quintuple)
Ruleset: Orthogonal Fox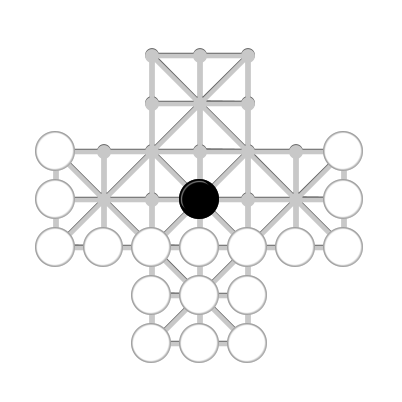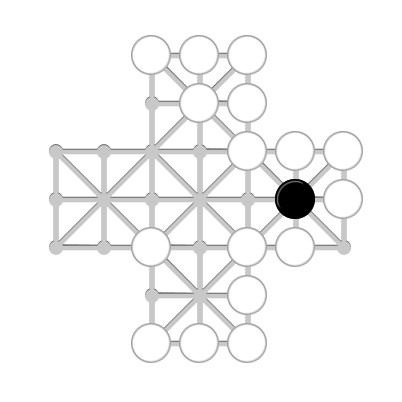 Game
See the game Renard et les Poules for more details.
Summary
The fox moves orthogonally.
Description
The fox can only move in an orthogonal direction.
Rules
The fox moves orthogonally forward, backward, or sideways.
Concepts
Browse all concepts for Orthogonal Fox here.
Reference
Moulidars 1840: 102.
Other Rulesets
Described rulesets
Renard et les Poules Basic rules.
Orthogonal Fox Diagonal Capture Fox moves orthogonally but can capture diagonally.

Origin
France
Identifiers
DLP.GameRulesets.989