Ratio

Ruleset: Game VI Modified Blocking Game with all sites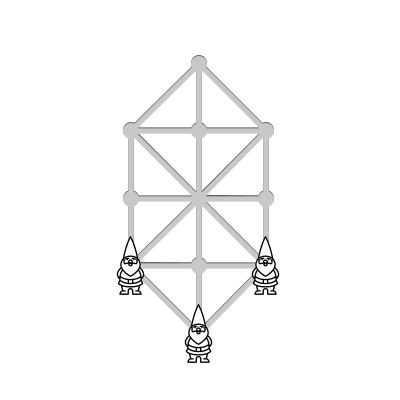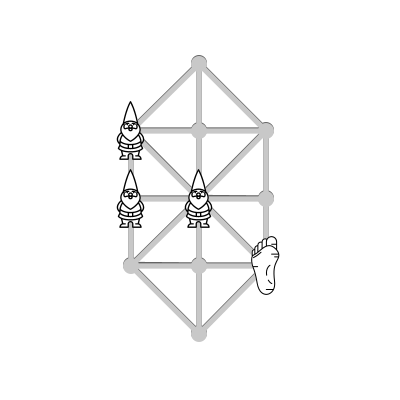 Game
See the game Ratio for more details.
Period(s)
Modern
Rules
First, the giant takes place on all empty sites.

The Giant piece can step to an empty site, the dwarves can step only forward to the top of the board.

At each dwarf turn, all dwarves must move and the condition to win for the dwarves is only checked after the three dwarves are moving.

The giant wins if it reaches the bottom sites and the dwarves win if they block the giant to move.
Concepts
Browse all concepts for Game VI Modified Blocking Game with all sites here.
Other Rulesets
Described rulesets
Game I Simple Blocking Game
Game II Second Blocking Game
Game III Blocking Game with all sites except the bottom centre
Game IV Blocking Game except the centre top site
Game V Blocking Game with all sites
Game VII Easy Capturing Game
Game VIII Second Capturing Game
Game IX Third Capturing Game
Game X Fourth Capturing Game
Game XI Fifth Capturing Game
Game XII Capturing Game with all sites except the top centre
Game XIII Capturing Game with all sites except the bottom centre
Game XIV Capturing Game with all sites

Identifiers
DLP.GameRulesets.1830