Oware
(Ayò, Ayoayo, Awalé, Wari, Ouri, Ourii, Uri, Warri, Wall, Adji, Ncho, Okwè, Awale, Awari)
Ruleset: Awari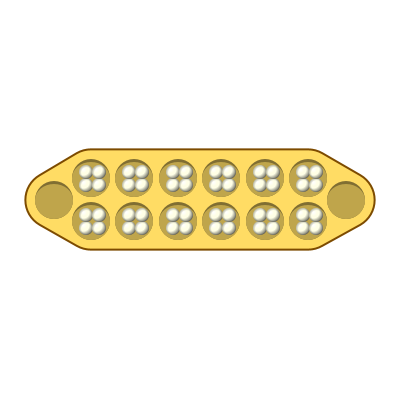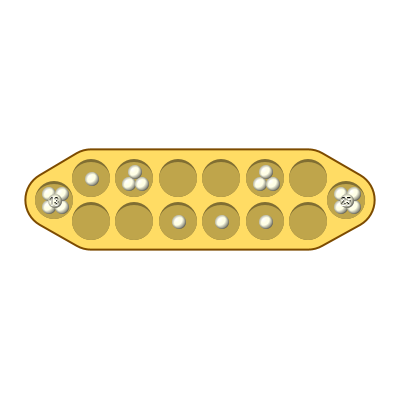 Game
See the game Oware for more details.
Period(s)
Modern
Summary
Rules used by Computer Olympiad.
Description
These rules are described on Wikipedia, but differ in slight ways from ethnographic rule descriptions of the game.
Rules
Counters cannot be sown in holes with 12 or more counters in them. Instead, the counter that would have been sown is sown in the following hole. The player who captures 25 counters wins.
Concepts
Browse all concepts for Awari here.
Reference
https://en.wikipedia.org/wiki/Oware
Other Rulesets
Observed rulesets
Wari Rules reported by G. Bennett.

Identifiers
DLP.GameRulesets.628