Kpo
(Poo)
Ruleset: Four players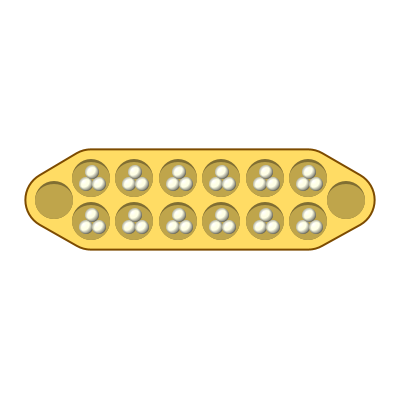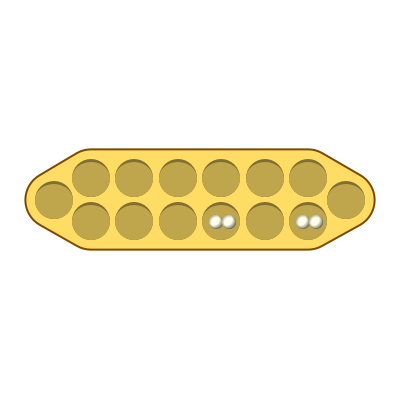 Game
See the game Kpo for more details.
Period(s)
Modern
Summary
Played with four players.
Description
These rules were described by Prince Momolu Massaquoi of the Vei people to S. Culin.
Rules
Four players. Three counters in each hole. Captures are made from the next hole in the direction of the sowing when the last counter causes a hole to contain two or three counters. Sowing may also occur in any direction.
Concepts
Browse all concepts for Four players here.
Reference
Culin 1896: 603-604.
Other Rulesets
Observed rulesets
Momolu Massaquoi Described by Prince Momolu Massaquoi.
Three players Played with three players.

Origin
West Africa
Identifiers
DLP.GameRulesets.626