Kisolo
(Cisolo)
Ruleset: Starting Position 2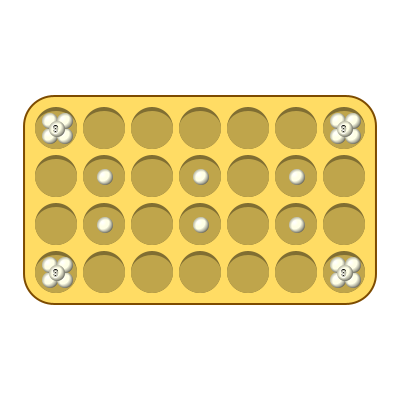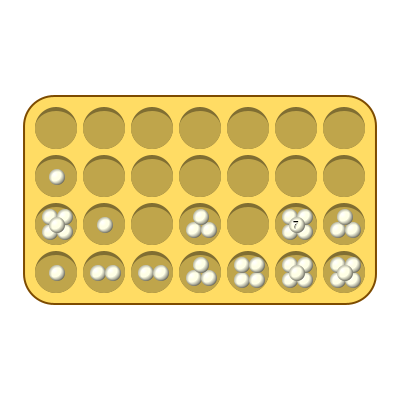 Game
See the game Kisolo for more details.
Period(s)
Modern
Summary
Alternate starting position.
Description
This alternate starting position was reported by P. Townshend.
Rules
Number of counters in each hole, starting from the rightmost hole in a player's outer row and proceeding in an anti-clockwise direction: 9-0-0-0-0-0-9-0-1-0-1-0-1-0.
Concepts
Browse all concepts for Starting Position 2 here.
Reference
Townshend 1977: 45.
Other Rulesets
Observed rulesets
Kisolo Observed by P. Townshend.
Starting Position 1 Alternate starting position.

Origin
Democratic Republic of Congo
Identifiers
DLP.GameRulesets.623