Fox and Geese
(Tods and Lambs, Renard et les Poules, Marelle Quintuple, Lupo e Pecore, Fuchs und Gänse, Hühner, Fuchs im Hünerhof, Schaap en Wolf, Räfspel, Volki Ovtsy)
Ruleset: Seventeen Geese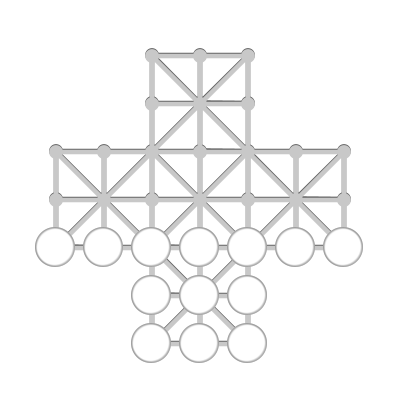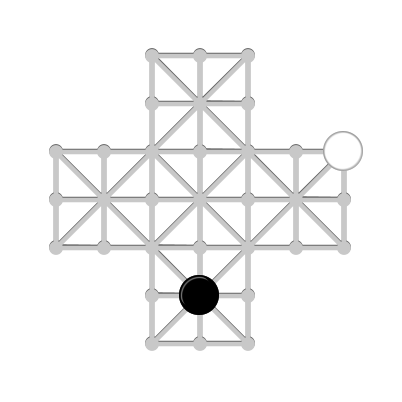 Game
See the game Fox and Geese for more details.
Summary
Described by J. Strutt.
Description
Alternative rules provided by Joseph Strutt, played in late eighteenth or early nineteenth century Englamd.
Rules
Seventeen Geese, in the same arrangement as with thirteen except the four extra appear start, two on the left and two on the right, in the next rank in front of the rest. Geese move orthogonally forward or to the side only. The fox moves orthogonally.
Reference
Strutt 1801 (1845): 318-319.
Other Rulesets
Described rulesets
Thirteen Geese Murray Described by H. J. R. Murray.

Origin
England
Identifiers
DLP.GameRulesets.707