Fox and Geese
(Tods and Lambs, Renard et les Poules, Marelle Quintuple, Lupo e Pecore, Fuchs und Gänse, Hühner, Fuchs im Hünerhof, Schaap en Wolf, Räfspel, Volki Ovtsy)
Ruleset: Thirteen Geese Murray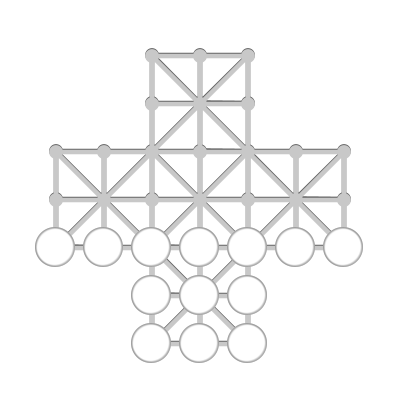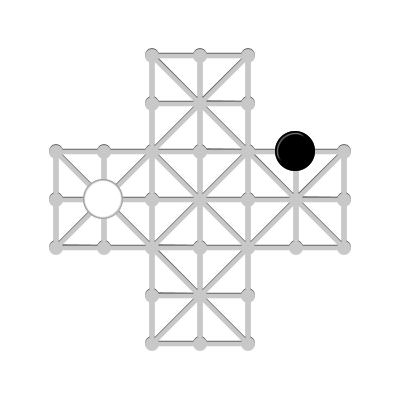 Game
See the game Fox and Geese for more details.
Summary
Described by H. J. R. Murray.
Description
These rules are described by H. J. R. Murray as "the earliest form of the game," but was still played in rural Britain.
Rules
The game is played on a cruciform board adapted from an Alquerque board. One player plays as the fox, the other as the geese. The geese begin in a set starting position; the person playing as the fox may choose any available spot to place the fox as their first move. Players move as in Alquerque, but only the fox can hop to capture. The goal of the geese is to block the fox from being able to move; the fox's goal is to capture all of the geese.
Concepts
Browse all concepts for Thirteen Geese Murray here.
Reference
Murray 1951: 102-103.
Other Rulesets
Described rulesets
Seventeen Geese Described by J. Strutt.

Identifiers
DLP.GameRulesets.411