Coyote

Ruleset: Murray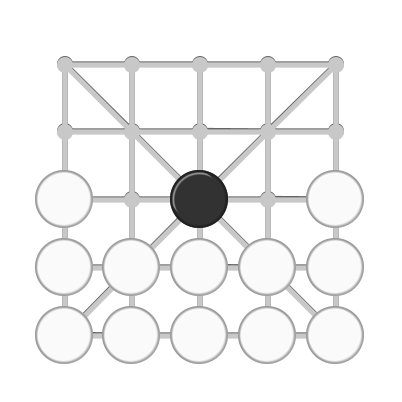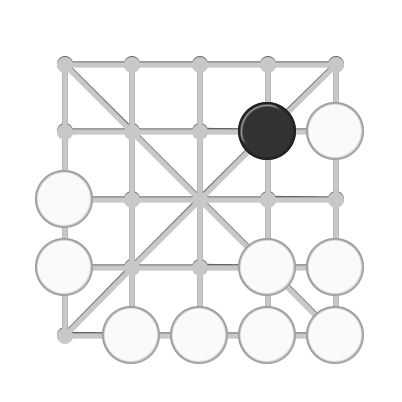 Game
See the game Coyote for more details.
Period(s)
Modern
Summary
Suggested by H. J. R. Murray.
Description
These rules were suggested by H. J. R. Murray based on a board reported by S. Culin. Murray assumes that the game has rules similar to De Cercar la Liebre.
Rules
One player plays with one piece "presumably the coyote," the other with the other twelve pieces, placed on intersections of the lines. Pieces move to an adjacent intersection connected to the present position by a line. The "coyote" may take the opponent's pieces by hopping over them. Multiple captures are allowed if possible, Captures are obligatory. The goal of the coyote is to capture all of the opponent's pieces; the other player's goal is to block the coyote so it cannot move.
Concepts
Browse all concepts for Murray here.
Reference
Murray 1951: 99.
Other Rulesets
Identifiers
DLP.GameRulesets.399