Béchi
(Bechi)
Ruleset: Three Holes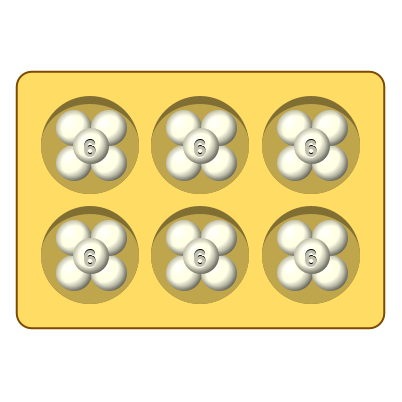 Game
See the game Bechi for more details.
Period(s)
Modern
Summary
2x3 Board. Players choose the direction when sowing from the center hole.
Description
These rules are also played by the Kunama people of Eritrea.
Rules
2x3 board. Sowing occurs in a clockwise direction from the left hole, anti-clockwise from the right hole, and the player may choose the direction from the central hole.
Concepts
Browse all concepts for Three Holes here.
Reference
Pankhurst 1971: 170.
Other Rulesets
Observed rulesets
Kunama Rules played by the Kunama people.

Identifiers
DLP.GameRulesets.641