Bajr

Ruleset: Bajr Medium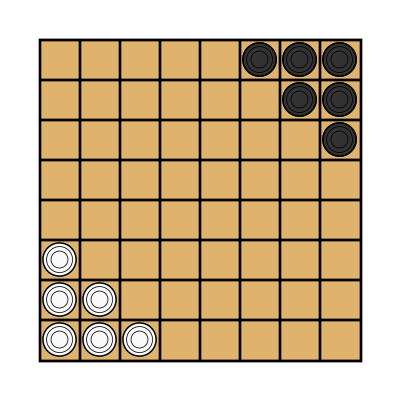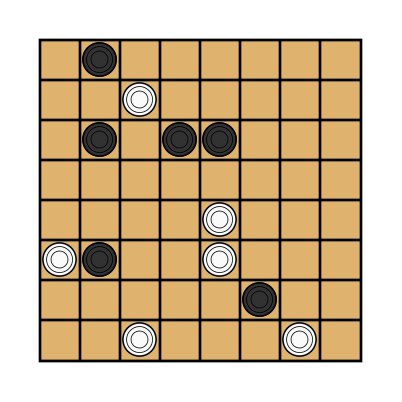 Game
See the game Bajr for more details.
Period(s)
Modern
Summary
Played on an 8x8 board.
Description
The medium-sized version of Bajr is played on an 8x8 board.
Rules
8x8 board. Six pieces per player.
Concepts
Browse all concepts for Bajr Medium here.
Reference
Popova 1974: 32-36.
Other Rulesets
Observed rulesets
Bajr Small Played on a 6x6 board.
Bajr Large Played on a 10x10 board.

Origin
Mongolia
Identifiers
DLP.GameRulesets.1037