Yonin Shogi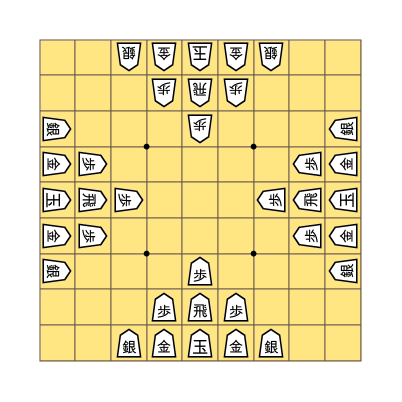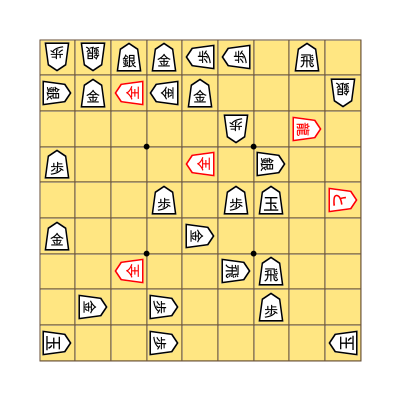 Period
Modern
Category Board, War, Replacement, Checkmate, Shogi
Description
A version of 4-player Shogi.
Rules
Pieces move the same as in normal Shogi. Once a player is checkmated their Osho is removed, but all their other pieces remain on the board as neutral obstacles. Neutral pieces cannot help checkmate other players.
Author
Creation date
1995
Ludeme Description
Concepts
Browse all concepts for Yonin Shogi here.
Reference
Similar Games
Identifiers
DLP.Games.1412
BGG.86578