Y (Hex)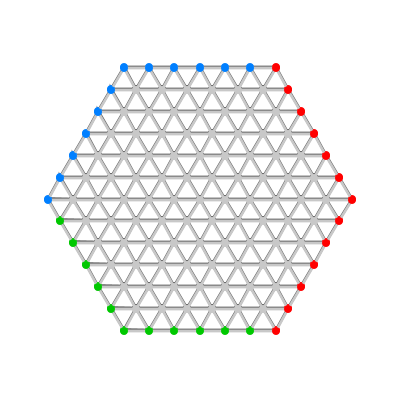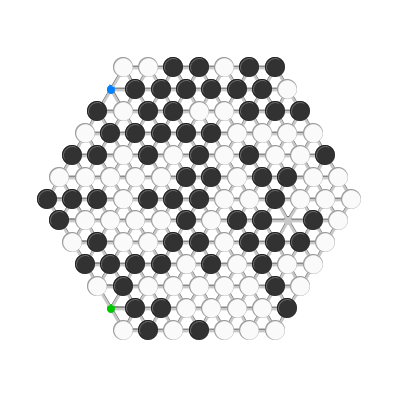 Period
Modern
Category Board, Space, Connection
Description
Y (Hex) is a version of Hex created by Eric Piette for Ludii. It is played with hexagonal spaces arranged in a triangular board, 8 spaces on each side is typical.
Rules
Players take turns placing their pieces on a space on the board, with the goal of connecting all three sides of the triangle with their pieces. Corners count as belonging to both sides they touch.
Author
Publisher
Ludii
Creation date
2019-09-01
Ludeme Description
Concepts
Browse all concepts for Y (Hex) here.
Similar Games
Identifiers
DLP.Games.56