Y (Hex)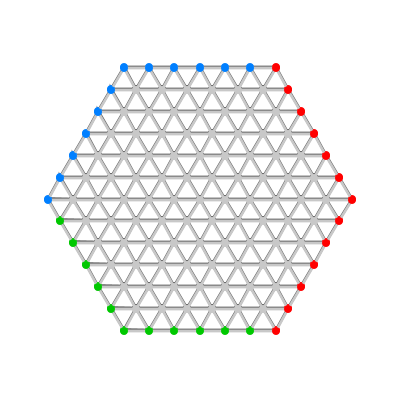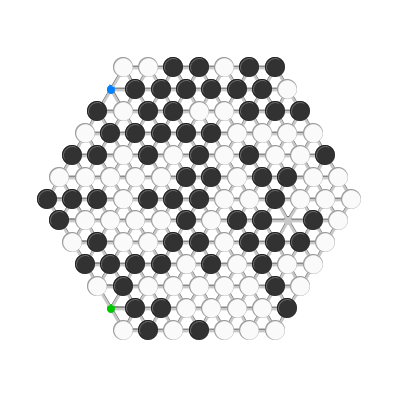 Period
Modern
Region
Description
Y is a version of Hex invented independently in 1953 by Craige Schensted and Chsrles Titus. It is played with hexagonal spaces arranged in a triangular board, 8 spaces on each side is typical. Players take turns placing their pieces on a space on the board, with the goal of connecting all three sides of the triangle with their pieces. Corners count as belonging to both sides they touch.
Ludeme Description
Evidence Map
0 pieces of evidence found. Browse all evidence for Y (Hex) here.

Click on any marker or highlighted region to view the evidence relating to it.
If your selection returns too many pieces of evidence, try zooming in on the map until they spread out more.