XII Scripta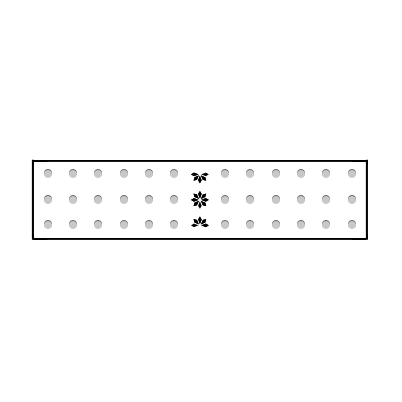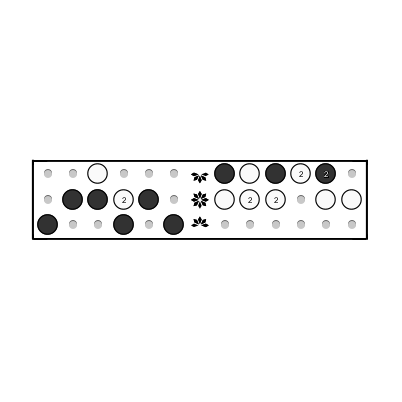 Period
Ancient
Region
Description
XII scripta ("12 signs") or ludus duodecim scrtiptorum ("game of 12 signs" ) or, later, alea ("dice"), is a Roman game dating to the first cnturies CE that appears to be an ancestor of backgammon. Game boards that the form of 36 symbols, placed in three rows of twelve but divided in the middle by either a gap or other, larger signs, such as circles or rosettes. Sometimes the 36 symbols are letters, forming six six-letter words that form a poem or phrase, often relating to game play. One board, from Ostia, may indicate that game play started in the left hand side of the center row of signs, progressed to the right, went from right to left in the top row, and then left to right in the bottom row. A late epigram of Agathias recounts a game of tabula (generic Roman term for "board game;" backgammon in the Greek world is today known as tavli) that clearly describes a game of backgammon.
Rules
Origin
Ludeme Description
Variants
Evidence Map
4 pieces of evidence in total. Browse all evidence for XII Scripta here.
Click on any marker or highlighted region to view the evidence relating to it.
To view all regions, please select it from the category options below.
Evidence category:

Evidence coloured based on:

Map style: