Wolf and Sheep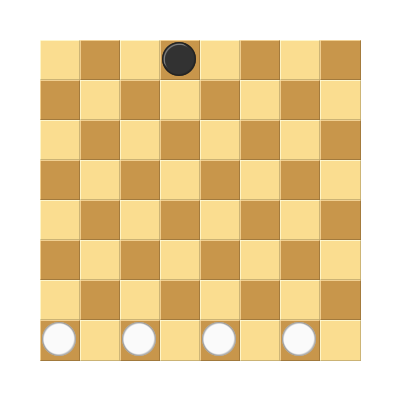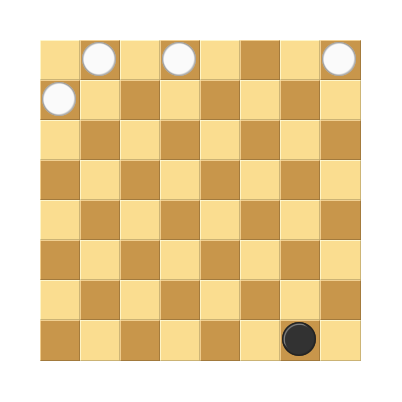 Period
Modern
Region
Northwest Europe
Description
Originally derived from Scandinavian halatafl games, also known as "Fox and Hounds," "Hounds and Hare," "Devil and Tailors." Played on an 8x8 checkerboard and only played on the dark squares. Four pieces are the sheep; they are places on the dark squares along one side of the board. one piece is the wolf; it is place on any dark square on the side opposite the sheep. The goal of the wolf is to reach one of the sheep's original spaces, the sheep's goal is to block the wolf from doing so. Sheep move diagonally forward one square, the wolf moves diagonally forward or backward one square.
Rules
Origin
Ludeme Description
Variants
Evidence Map
0 pieces of evidence in total. Browse all evidence for Wolf and Sheep here.
Click on any marker or highlighted region to view the evidence relating to it.
To view all regions, please select it from the category options below.
Evidence category:

Evidence coloured based on:

Map style:
Sources