Waurie
(Island Wari)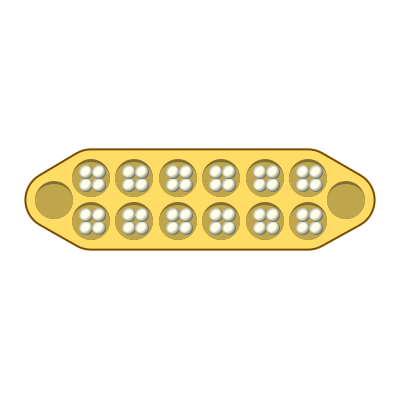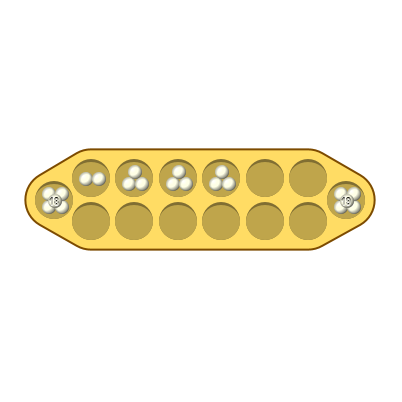 Description
Waurie is a two-row mancala-style board game from the Cayman Islands. It is similar to other games played in the Caribbean.
Rules
Two rows of six holes with two stores. Each player owns the store to their right. Four counters in each hole. Sowing occurs from any hole in the player's row in an anti-clockwise direction. Sowing includes the player's store but not the opponent's. When the final counter lands into the player's store, they play again. When a player has no more counters in their row, they win, even if it is now the opponent's turn and they could place counters in the player's row.

mancala.fandom.com
Origin
Cayman Islands
Ludeme Description
Concepts
Browse all concepts for Waurie here.
Reference
Identifiers
DLP.Games.423
BGG.189626