Wagner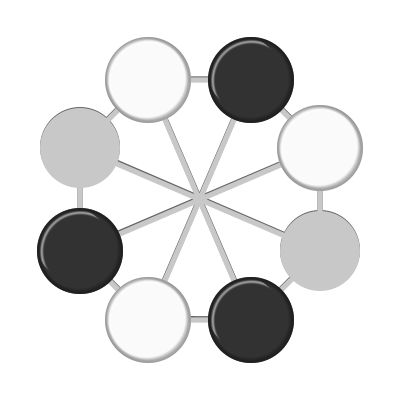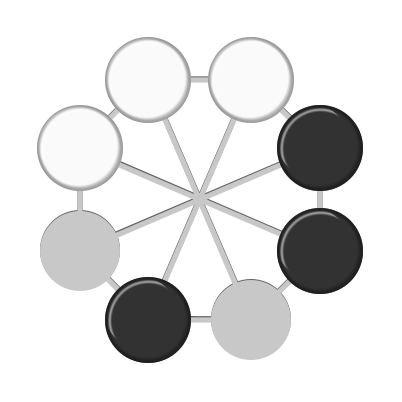 Period(s)
Modern
Categories
Mathematical, Graph.
Description
Wagner is a two-player Graph Theory game is based on the Wagner graph, which is a Mobius ladder with 8 vertices. In this graph, the diameter and the radius are equal, which is 2.
Rules
Wagner is a non-capturing game. Initially, each player places her stone in the graph so that it maintains the graph colouring rules (i.e., no two friendly pieces are adjacent to each other). Each turn a player moves a friendly stone to an adjacent empty site. The goal is to form all friendly pieces into a single group.
Author
Tahmina Begum
Creation date
2020-04-25
Ludeme Description
Leaderboard
Reference ID
DLP.Game.542