Trike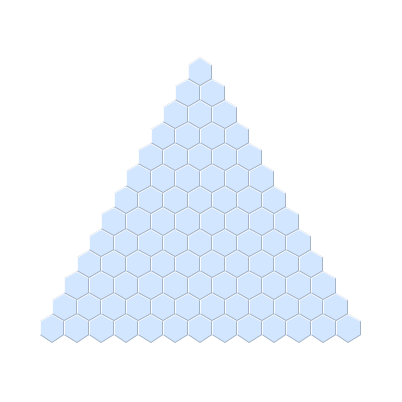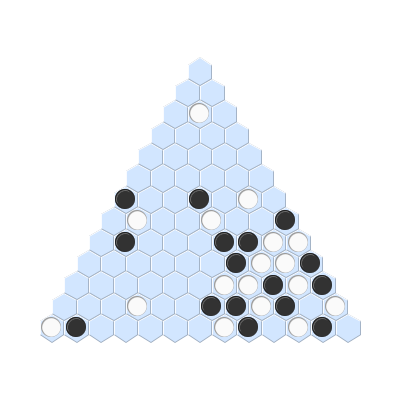 Period
Modern
Category Board, Space, Territory
Description
Place stones in line of sight of the most recent stone until it is trapped. Whoever dominates the trapped area wins.
Rules
Play on an equilateral triangular hexagon-tessellated grid. Use a neutral pawn and black/white checkers. Players take turns moving a neutral pawn around on the board (passing is not allowed). The neutral pawn can move any number of empty points, in any direction in a straight line, but cannot move onto, or jump over occupied points. When a player moves the pawn, first they place a checker of their own color, onto the destination point. Then they move the pawn on top of it. When the pawn is trapped, the game is over. At the end of the game, each player gets a point for each checker of their own color adjacent to, or underneath, the pawn. The person with the highest score wins.
Author
Publisher
Alek Erickson
Ludeme Description
Concepts
Browse all concepts for Trike here.
Reference
Similar Games
Identifiers
DLP.Games.603
BGG.307379