TacTix
(Bulo)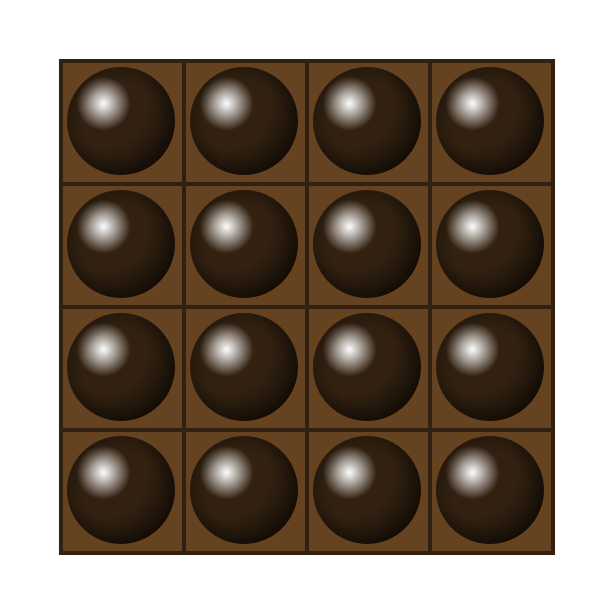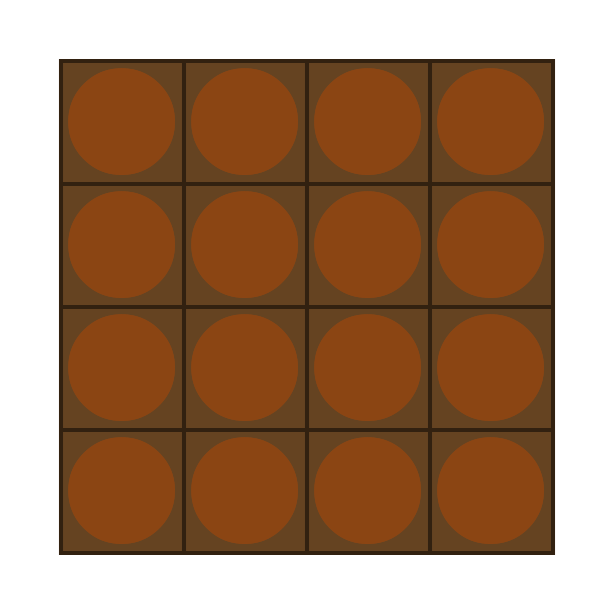 Period
Modern
Category Board, Space, Blocking
Description
Impartial game played with the 4x4 board full of one kind of piece. A number of "folk art" versions of the game with a wooden board and marbles were found on the web. Computer program versions are also available.The 4x4 game has been completely solved and it is a second player win.
Rules
A player may remove one or more adjacent pieces from a row or column. The loser is the person who takes the last piece off the board.
Author
Creation date
1949
Ludeme Description
Concepts
Browse all concepts for TacTix here.
Reference
Similar Games
Identifiers
DLP.Games.1534
BGG.25895