Slitherlink
(Fences, Takegaki, Loop the Loop, Loopy, Ourobouros, Suriza, Dotty Dilemma)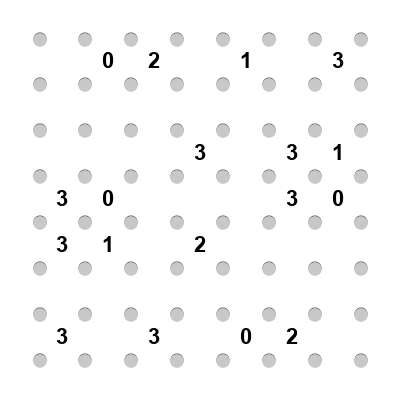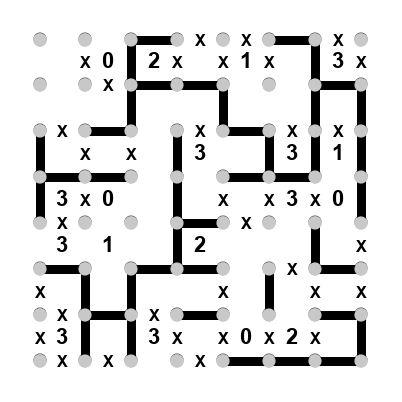 Period
Modern
Description
Slitherlink is a pen and paper puzzle that is played on a rectangular grid of dots.
Rules
Some of the squares created by the dots have numbers. The goal is to connect dots vertically or horizontally so that they form a continuous loop. The numbers indicate the number of sides in that box which are parts of the loop.
Publisher
Nikoli
Ludeme Description
Concepts
Browse all concepts for Slitherlink here.
Reference
Similar Games
Identifiers
DLP.Games.94