Shono
DLP Game &nbsp&nbsp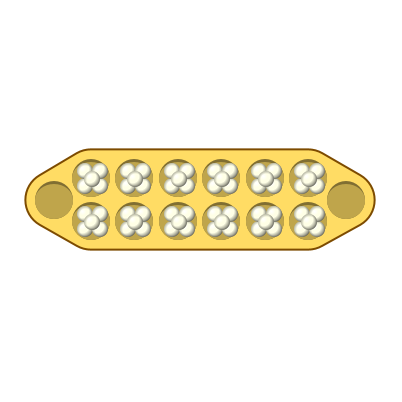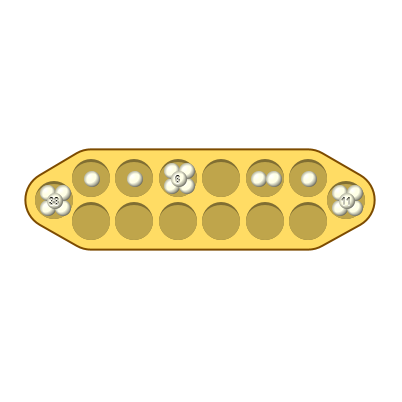 Description
Shono is a two-row mancala-style board game played by the Fang people of Gabon, Equatorial Guinea, and Cameroon.
Rules
2x6 board with two stores. Five counters in each hole. Sowing occurs in an anti-clockwise direction. When the final counter lands in a hole in the opponent's row containing one or two counters, thus making it contain two or three counters, they are captured. Any other holes in the opponent's row which also contain two or three counters, in an unbroken sequence preceding the hole where the first capture was made, are captured. When a player sows around the board, the hole from which the counters were taken is left empty. Play ends when one player cannot play from their row, and players capture any remaining counters in their holes. The player with the most counters wins.

Tessmann 1912: 269-270.

These rules were taken from the Shono ruleset.
All Rulesets
Observed rulesets
Shono Rules for Shono.
Children Played by children.

Origin
Central Africa
Ludeme Description
Concepts
Browse all concepts for Shono here.
Evidence Map
1 pieces of evidence in total. Browse all evidence for Shono here.
Click on any marker or highlighted region to view the evidence relating to it.
To view all regions, please select it from the category options below.
Evidence category:

Evidence coloured based on:

Map style: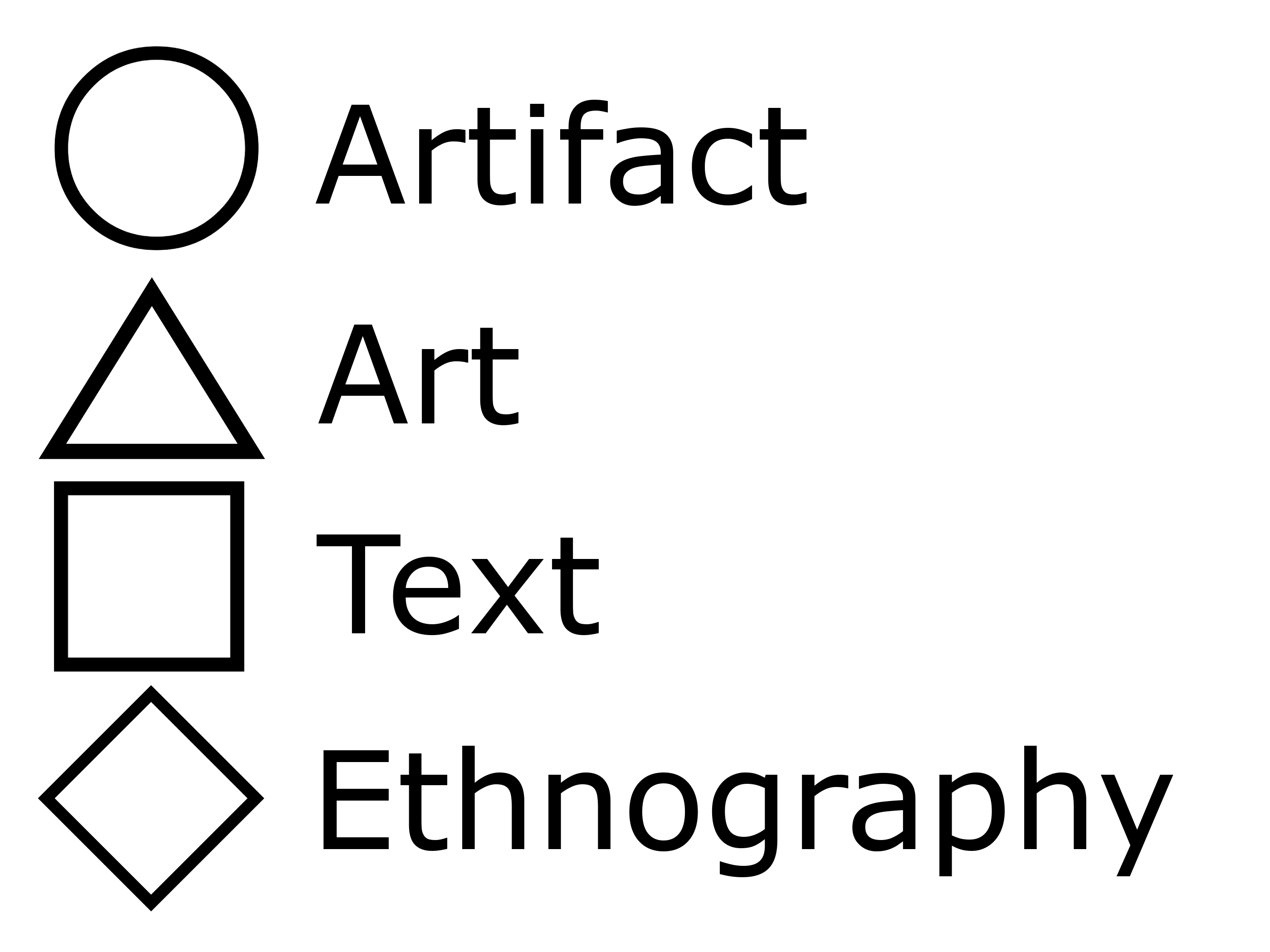 Sources
Tessmann, G. 1912. "Der Kinderspiele der Pangwe." Baessker-Archive: Beiträger zur Völkerkunde Band II. Leipzig and Berling: Druck und Verlag von B. G. Teubner.


Similar Games
Identifiers
DLP.Games.1147