Shatranj al-Husun
(Citadel Chess)

DLP Game &nbsp&nbsp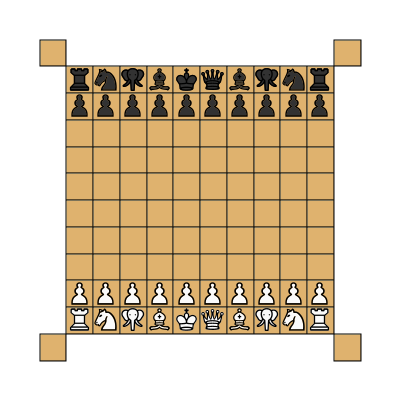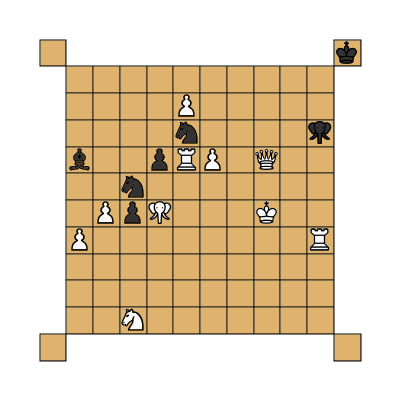 Period Medieval, Very Late Medieval
Category Board, War, Replacement, Checkmate, Chaturanga
Description
Shatranj al-Husun is a game known from medieval manuscripts from the work of al-Amuli, a Persian Shatranj expert. It is played on an enlarged board with extra spaces where the Shah can move to force a draw.
Rules
10x10 board, with an extra square placed diagonally behind each Rukh. The pieces move as follows, with the number per player: 1 x Shah (king): moves one space orthogonally or diagonally. 1 x Fers (counselor): One square diagonally. 2 x Rukh (rook): Any number of spaces orthogonally. 2x Dabbaba: any number of squares diagonally. 2 x Pil (elephant): Two squares diagonally, jumping over the first. Cannot capture another Pil. 2 x Asb (horse): Moves as a Chess knight. 12 x Sarbaz (soldier): Moves one space forward orthogonally; one space forward diagonally to capture. No en passant. Promoted to Fers when reaching the tenth rank. No castling. Stalemate results in win for player causing it. The player who checkmates the king wins. If a player moves their king into one of the extra squares on the opposite side of the board, the game is a draw.


Murray 1913: 3343-44.
Origin
Persia
Ludeme Description
Concepts
Browse all concepts for Shatranj al-Husun here.
Evidence Map
1 pieces of evidence in total. Browse all evidence for Shatranj al-Husun here.
Click on any marker or highlighted region to view the evidence relating to it.
To view all regions, please select it from the category options below.
Evidence category:

Evidence coloured based on:

Map style: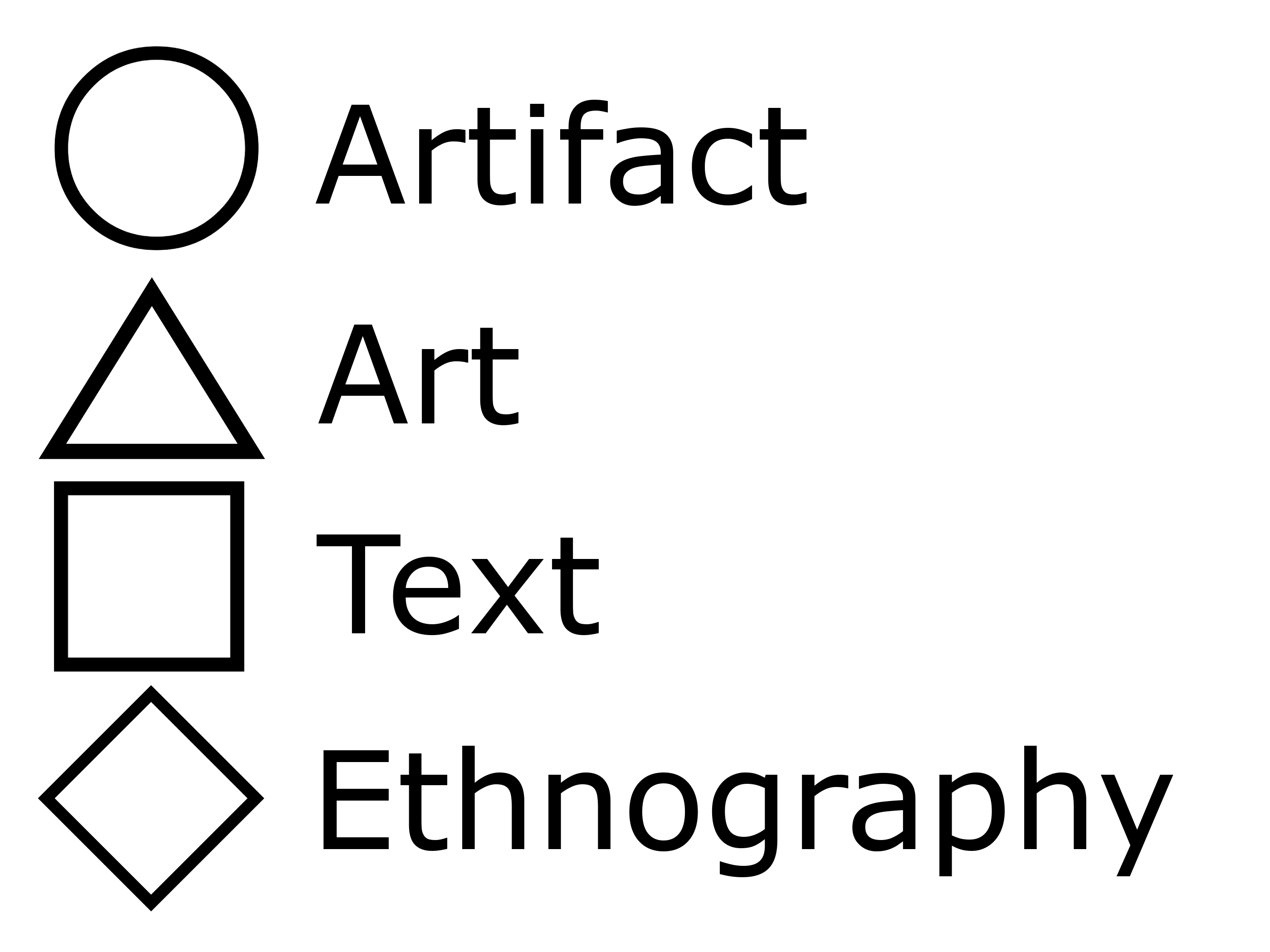 Sources
Murray, H. J. R. 1913. A History of Chess. London: Oxford University Press.


Identifiers
DLP.Games.291