Queah Game
DLP Game &nbsp&nbsp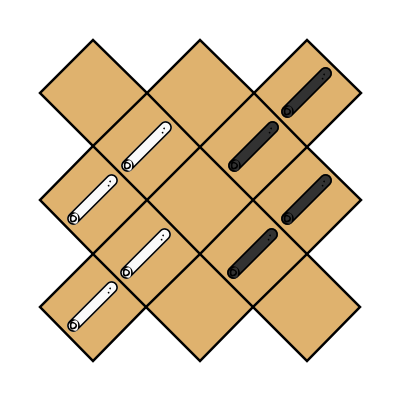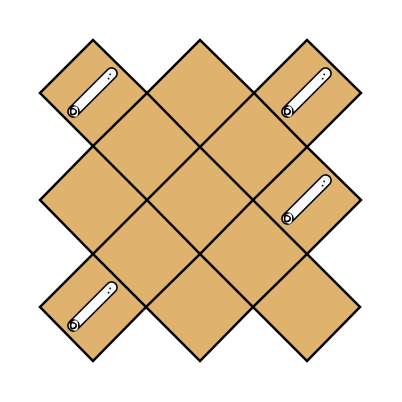 Category Board, War, Leaping, Orthogonal
Description
The Queah Game is a game from nineteenth century Liberia, the name of which has not been reported. It is typically played in a "board" of interwoven sticks, in which "male" and "female" sticks are placed as pieces.
Rules
Played on a board with two rows of five spaces forming an "X," with an extra space diagonally adjacent to the central space. Ten sticks per player. Each player begins with one stick in each of the rightmost four spaces on the edge of the board closest to them. Players alternate turns moving a stick to an adjacent space. A player may capture one of the opponent's sticks by jumping over it to an empty space beyond it. The opponent replaces the captured stick with one of those remaining in their reserve, until there are no sticks remaining. The player who captures all of the opponent's sticks wins.

Büttikofer 1888: 91.
Origin
Liberia
Ludeme Description
Concepts
Browse all concepts for Queah Game here.
Reference
Murray 1951: 83.
Evidence Map
1 pieces of evidence in total. Browse all evidence for Queah Game here.
Click on any marker or highlighted region to view the evidence relating to it.
To view all regions, please select it from the category options below.
Evidence category:

Evidence coloured based on:

Map style: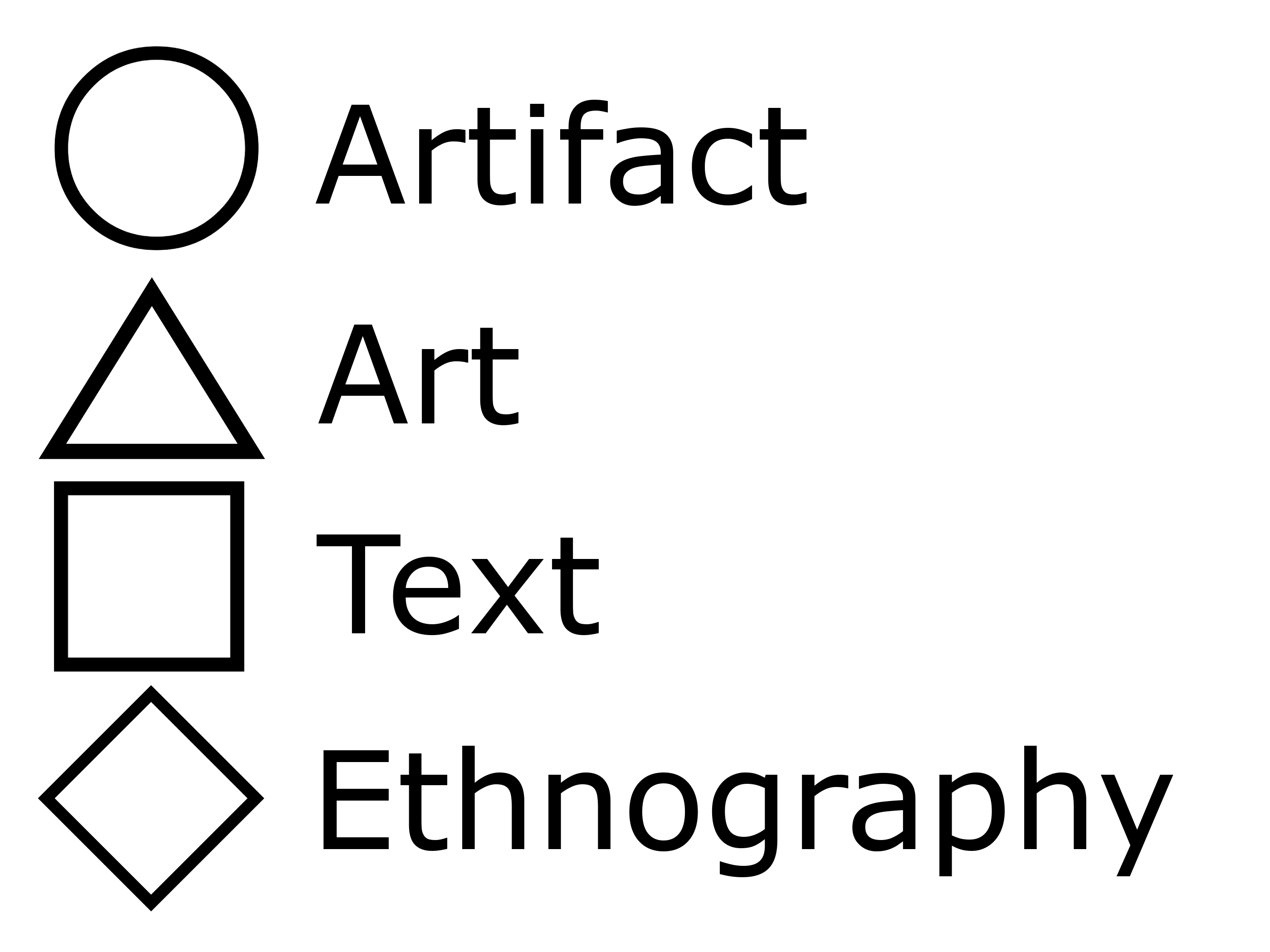 Sources
Büttikofer, J. 1888. "Einiges über die Eingebornen von Liberia." Internationales Archiv für Ethnographie 1: 77-91.

Murray, H.J.R. 1951. A History of Board-Games Other Than Chess. Oxford: Clarendon Press.


Similar Games
Identifiers
DLP.Games.143