Quad Wrangle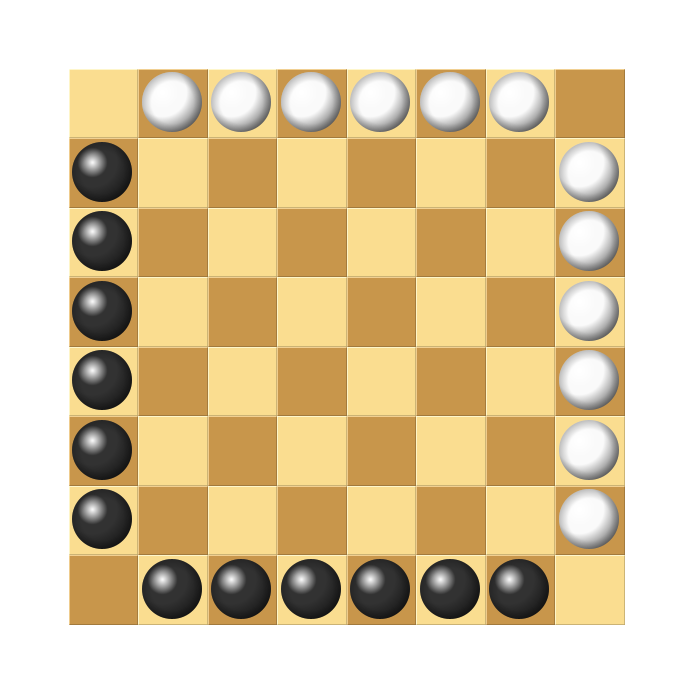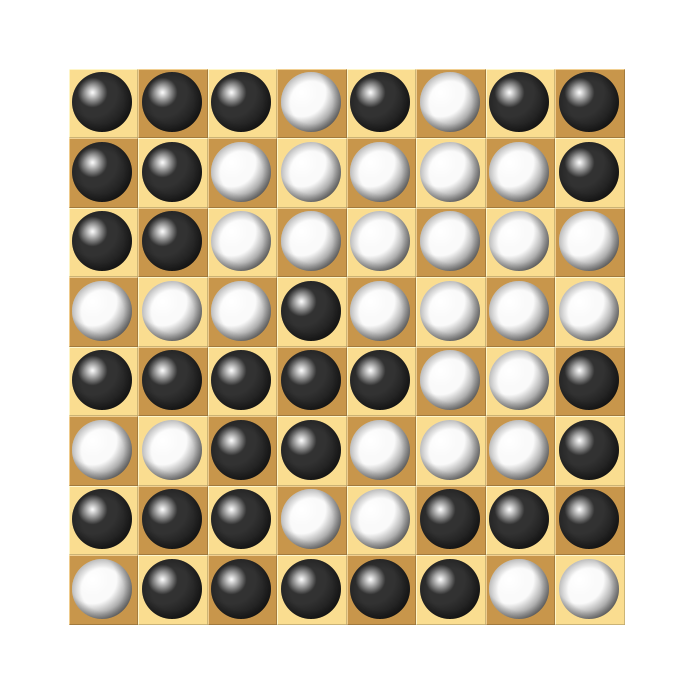 Period
Modern
Category Board, War, Replacement, Eliminate, All
Description
The game is played on a 7x7 board.
Rules
MOVES - A move consists of either:
- A growth, i.e., a drop of a stone on an empty adjacent (orthogonal or diagonal) to friendly cell;
- An orthogonal or diagonal slide of a stone already on board (like a chess Queen) to an empty cell;
- A drop of a stone on any empty cell.
- Any opponent adjacent stones to the new piece (either through growth or slide) are flipped to the moving player's colour. Notice that the third option (simple drop) do not flip the colour of adjacent stones.

GOAL - Wins the player with most stones when the board is filled.
Author
Creation date
2001
Ludeme Description
Concepts
Browse all concepts for Quad Wrangle here.
Reference
Similar Games
Identifiers
DLP.Games.1528