Pallankuli
(Pallanguli)

DLP Game &nbsp&nbsp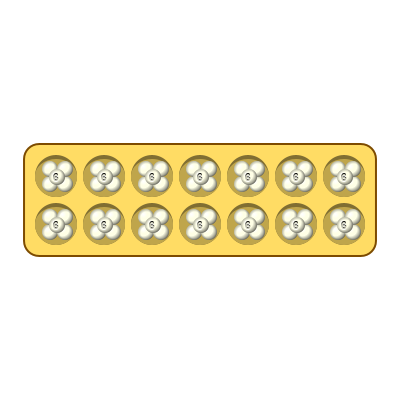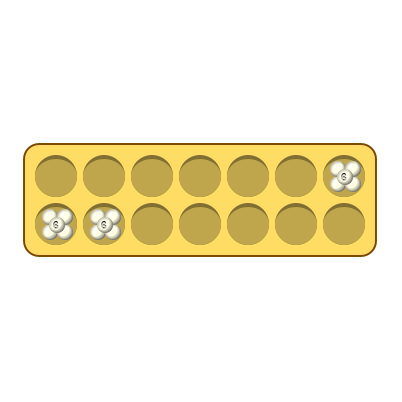 Description
Pallankuli is a two-row mancala-style board game played primarily by women in South India. Men do play the game, but typically gambled when playing.
Rules
2x7 board. Six counters in each hole. Play begins from any one of a player's holes, even if there is just one. Sowing occurs in an anti-clockwise direction. If they end in a hole with counters, these are picked up and sowing continues. If sowing ends in an empty hole, the contents of the next hole are captured and the turn ends. When sowing, if the contents of a hole are brought to four, they are immediately captured by the player in whose row the counters are located. Play ends when a player has no counters in their holes, remaining player takes all the remaining counters. In the next round, the player with the smaller number of counters captured from the previous round fills as many of their holes as they can, starting from the left and filling each hole with six counters. Leftover counters are placed in the player's store. The opponent then does the same. Any holes remaining empty are out of play for this round, otherwise play continues as before. The right to begin alternates from round to round. Further rounds are played until one player has fewer than six counters.

Durai 1928: 135.
Ludeme Description
Concepts
Browse all concepts for Pallankuli here.
Reference
Murray 1951: 169-170.
Evidence Map
1 pieces of evidence in total. Browse all evidence for Pallankuli here.
Click on any marker or highlighted region to view the evidence relating to it.
To view all regions, please select it from the category options below.
Evidence category:

Evidence coloured based on:

Map style: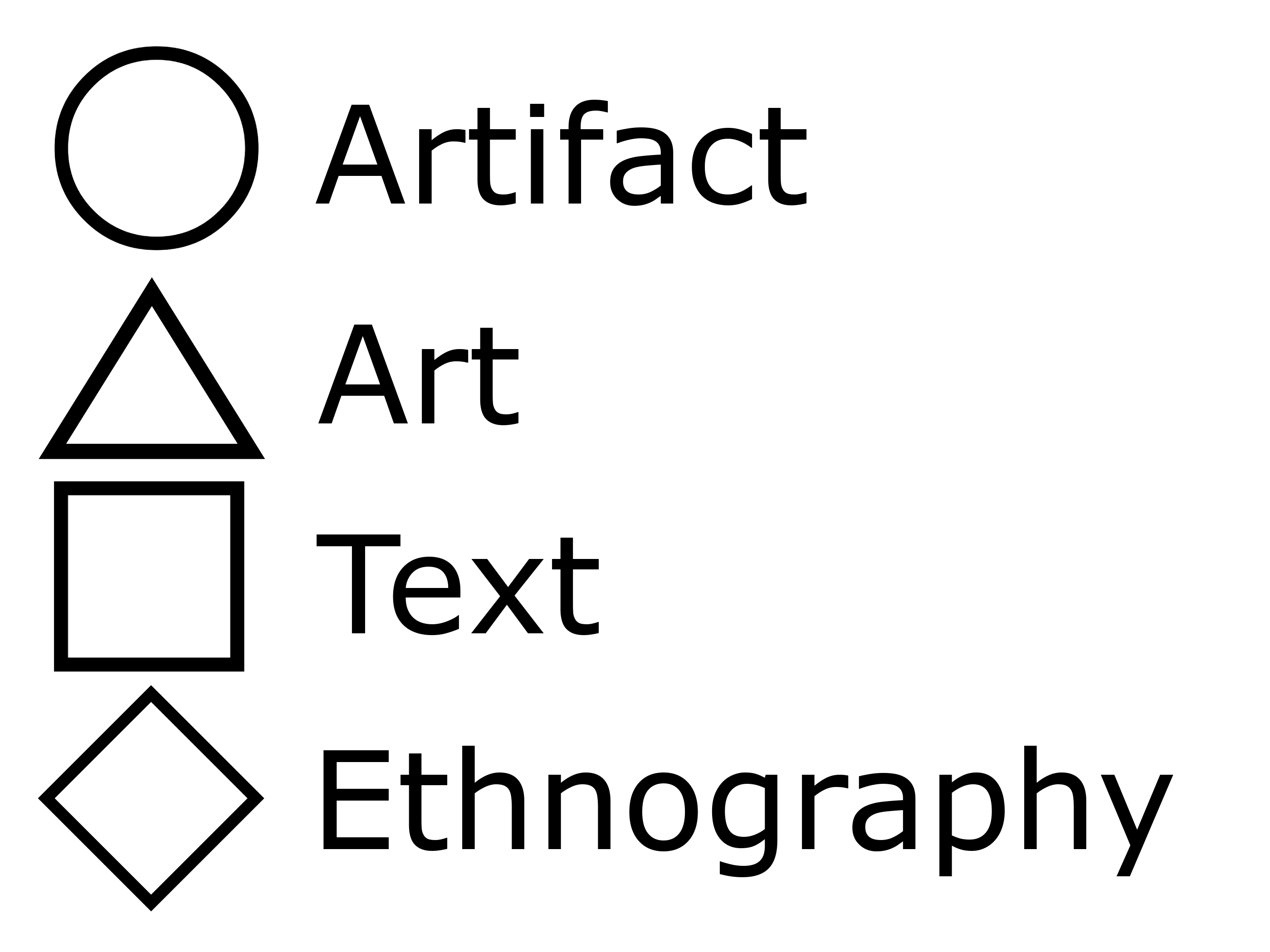 Sources
Durai, H. 1928. "Pallanguli: A South Indian Game." Man 28: 185-186.

Murray, H.J.R. 1951. A History of Board-Games Other Than Chess. Oxford: Clarendon Press.


Similar Games
Identifiers
DLP.Games.194