Omnidirectional Draughts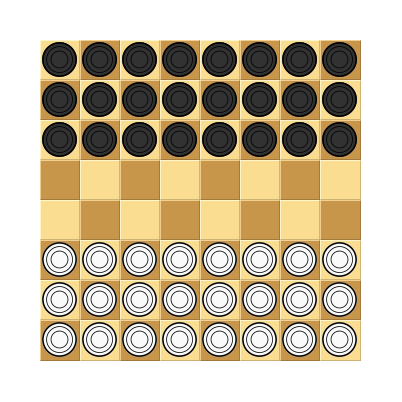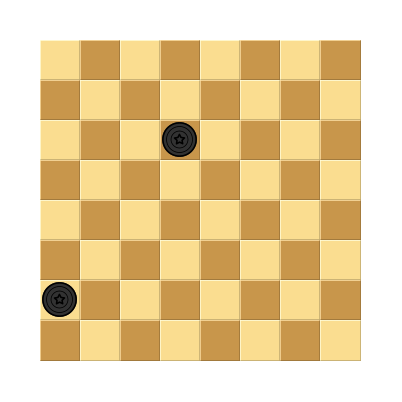 Period
Modern
Category Board, War, Leaping, Orthogonal
Description
A draughts variant with both orthogonal and diagonal movement and capture.
Rules
Men can move one step forwards orthogonally or diagonally, or can jump an opponent's adjacent piece to capture it, in any direction. When a man ends its turn on the opposite edge of the board from its starting position, it becomes a king and may move or jump over any number of spaces in any direction. Captures are compulsory and the maximum number of jumps must be made. The first player unable to move, loses.
Author
Creation date
2021
Ludeme Description
Concepts
Browse all concepts for Omnidirectional Draughts here.
Similar Games
Identifiers
DLP.Games.1040