Mono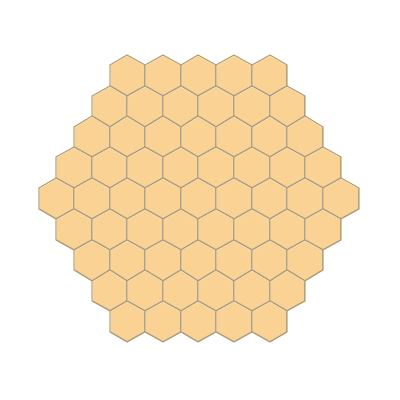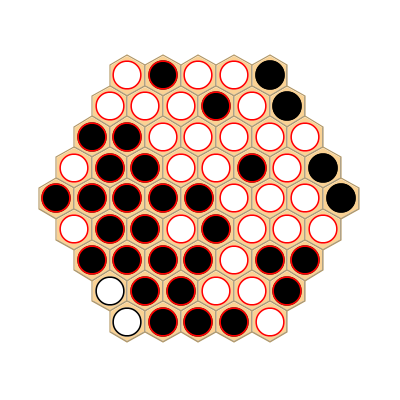 Period
Modern
Description
Mono is a simple unification game of pure placement invented by Michael Amundsen in May 2022. It is a variant of Elea, by the same inventor.
Rules
Players take turns placing a stone of their own color on any empty cell of a hexagonal grid of hexagons (a hexhex board).
The game is over when the board is full, and the player with the lower score wins.
If both players have the same number of groups, your score is your number of odd-sized groups, otherwise it is simply your number of groups.

The running score only shows the number of odd groups (with a minus sign in front of it, for technical reasons).

Groups of odd size is marked with a red outline.
Author
Creation date
2022
Ludeme Description
Concepts
Browse all concepts for Mono here.
Similar Games
Identifiers
DLP.Games.1588