Minishogi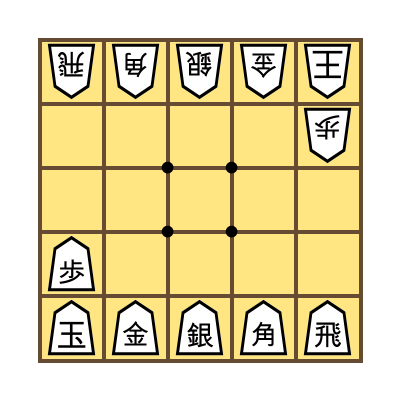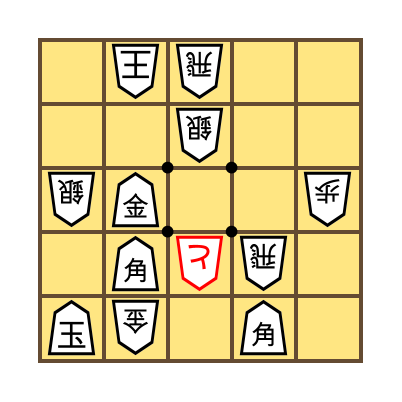 Period
Modern
Category Board, War, Replacement, Checkmate, Shogi
Description
Minishogi was invented in 1970 by Shigenobu Kusumoto. It is a Shogi variant with fewer pieces nd played on a 5x5 board.
Rules
The rules are identical to those of standard Shogi, except that it is played with a reduced number of pieces on a 5x5 board, and each player's promotion zone consists only of the rank furthest from the player.

brainking
Origin
Japan
Author
Creation date
1970
Ludeme Description
Concepts
Browse all concepts for Minishogi here.
Similar Games
Identifiers
DLP.Games.448
BGG.28389