Mastermind
(Master Mind)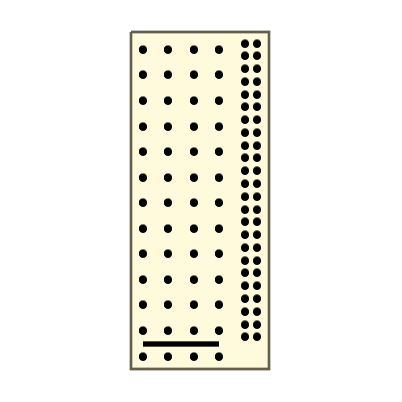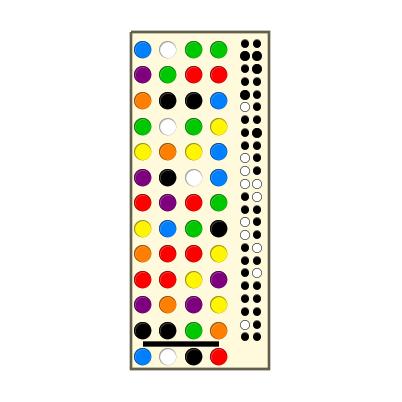 Period
Modern
Description
Mastermind is a code-breaking game for two players.
Rules
At the beginning of the game, the first player places 4 pieces of any colour in the bottom row. These pieces will be hidden to the second player during all the game.

The objective of the second player (called codebreaker) is to try to guess the pattern, in both order and color, within a specific number of tries (corresponding to the number of rows). Each guess is made by placing a row of code pegs on the board.
Once placed, a feedback on his last try is provided by placing from zero to four key pegs in the small holes of the row with the guess. A black key peg is placed for each code peg from the guess which is correct in both color and position. A white key peg indicates the existence of a correct color code peg placed in the wrong position.
Author
Creation date
1970
Ludeme Description
Concepts
Browse all concepts for Mastermind here.
Reference
Similar Games
Identifiers
DLP.Games.995