Ludus Latrunculorum
(Latrunculi)

DLP Game &nbsp&nbsp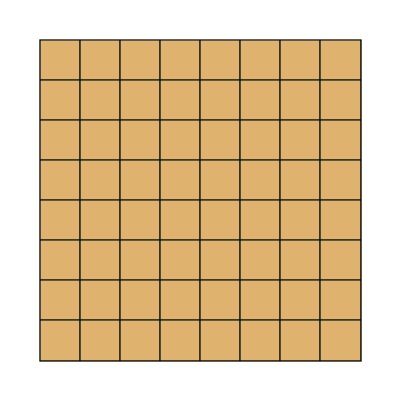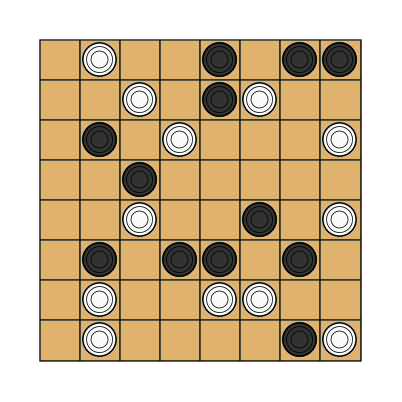 Region Northern Africa, Eastern Europe, Northern Europe, Southern Europe, Western Europe
Description
Ludus Latrunculorum ("Game of Robbers") is a game from the Roman Empire, beginning in the final centuries BCE, that appears to have been particularly popular in the Roman military. It is mentioned in various authors such as Ovid, Seneca, and Isidore of Seville. Boards have ben found throughout the areas occupied by the Romans, especially in forts. Boards range in size from 6x7 to 14x14 and are not always exactly square. Glass counters were frequently used as pieces. Some speculation exists that this game developed into later tafl games.
Rules
Played on a rectangular grid. 6x7 to 14x14. Two players. Pieces move orthogonally. Pieces can be blocked. Custodial captures.

DLP evidence.
All Rulesets
Scholarly rulesets
Schädler Suggested by Ulrich Schädler.

Suggested rulesets
Museum Quintana Suggested by the Museum Quintana.
Falkener Suggested by E. Falkener.
Kowalski 10x11 Played on a 10x11 board suggested by W. Kowalski.
Kowalski 8x12 Played on an 8x12 board suggested by W. Kowalski.
Bell 8x7 Played on an 8x7 board as suggested by R. C. Bell.
Bell 8x8 Played on an 8x8 board as suggested by R. C. Bell.

Origin
Roman Empire
Ludeme Description
Concepts
Browse all concepts for Ludus Latrunculorum here.
Evidence Map
40 pieces of evidence in total. Browse all evidence for Ludus Latrunculorum here.
Click on any marker or highlighted region to view the evidence relating to it.
To view all regions, please select it from the category options below.
Evidence category:

Evidence coloured based on:

Map style: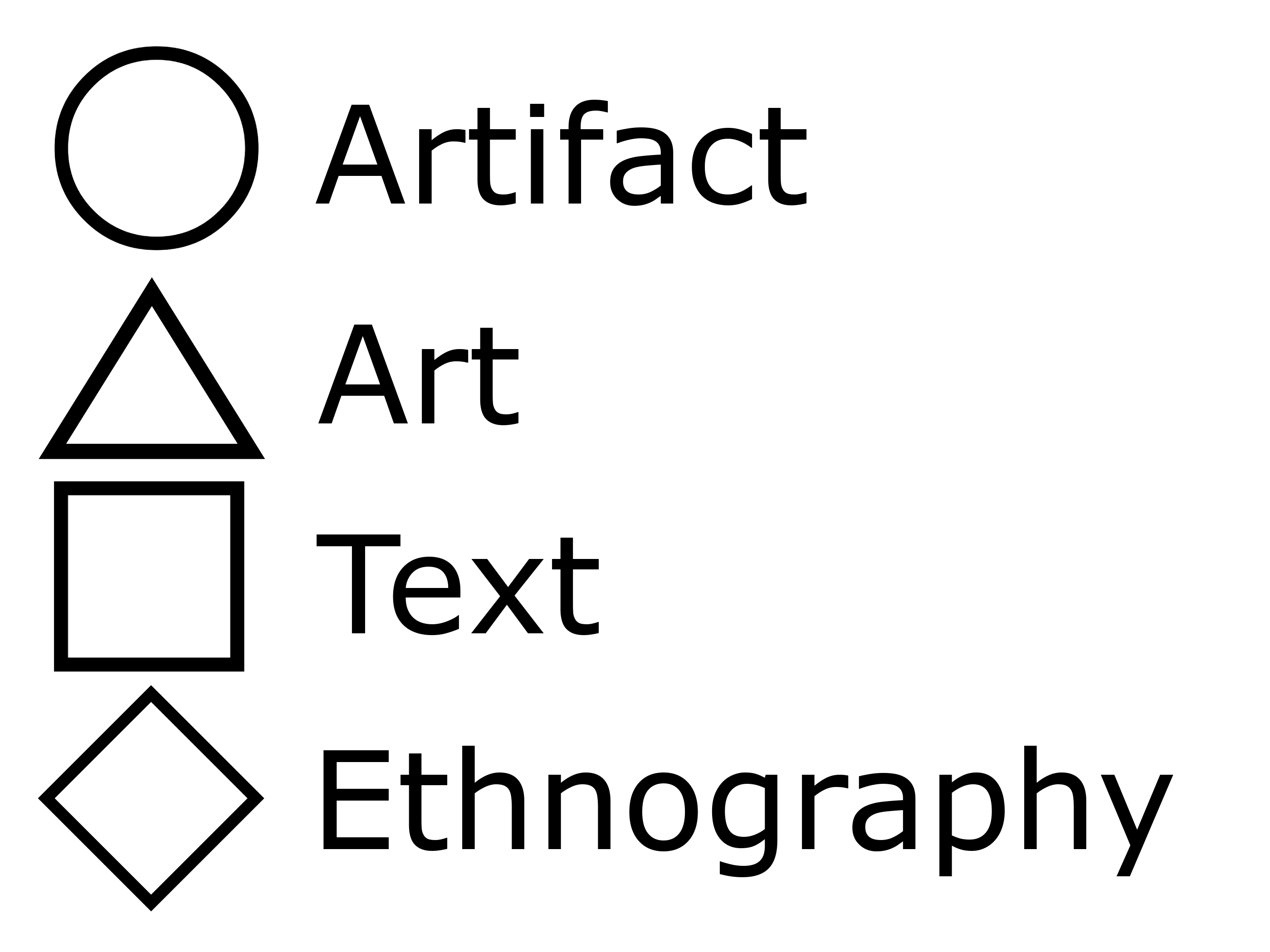 Sources
Anonymous. Laus Pisonis. Loeb Classical Library.

Austin, R.G. 1934. 'Roman board games I.' Greece & Rome 4(10): 24-34.

Baddeley, S. 1925. 'A Roman Draught-board.' Transactions of the Bristol and Gloucestershire Archaeological Society 25: 125.

Bushe-Fox, J.P. 1928. Second Report on the Excavation of the Roman Fort at Richborough, Kent. Reports of the Research Committee of the Society of Antiquaries of London 7. Oxford: Oxford University Press.

Carretero Vaquero, S. 1998. El Ludus Latrunculorum, un juego de estrategia practicado por los equites del Ala II Flavia. Boletín del Seminario de Estudios de Arte y Arqueologìa 64: 117– 140.

Crist, W., A.-E. Dunn-Vaturi and A. de Voogt. 2016. Ancient Egyptians at Play: Board Games Across Borders. London: Bloomsbury.

da Ponte, S. 1986. 'Jogos romanos de Conimbriga.' Conimbriga: Revista de Arqueologia 25:131–141.

de Voogt, A. 2019a. 'Traces of appropriation: Roman board games in Egypt and Sudan.' Archimède 6:89–99.

Gudea, N. 1971. 'Ceramica.' In E. Chirila, N. Gudea, V. Lucacel, and C. Pop (eds), Castrul de la Buciumi. Cluj: Muzeul de Istoire si Arta Zalau.

Hejduyk, J. 2004. The Offense of Love. Madison: University of Wisconsin Press.

Holbrook, N. and P. Bidwell. 1991. Roman Finds from Exeter. Exeter: University of Exeter.

Isidore. Etymologiae (Origines).

Karakitsou, E. 2009. Games in the Parthenon. The Acropolis Restoration News 9:23–25.

Manderscheid, H., F. Carboni and M. Bruno. 2011. 'Tabulae lusoriae del mondo Romano: Il tavioliere dei muratori di Villa Adriana, tabulae di Traiano a Roma e dal complesso Severano di Leptis Magna. Archeologia Classica 62: 513–535.

Martial. Epigrammata.

Mihailescu-Birliba, V. 2016. 'Games and gamers in Dacia.' Arheologia Moldovei 39: 33–56.

Mulvin, L. and S. Sidebotham. 2004. 'Roman Game Boards from Abu Sha'ar (Red Sea Coast, Egypt).' Antiquity 78(301): 206–617.

Mulvin, L. and S.E. Sidebotham. 2003. Roman game boards from Abu Sha'ar (Red Sea Coast, Egypt. Antiquity 78: 602–617.

Murray, H. J. R. 1913. A History of Chess. London: Oxford University Press.

Murray, H.J.R. 1951. A History of Board-Games Other Than Chess. Oxford: Clarendon Press.

Ovid. Ars Amatoria.

Ovid. Tristia. trans. A. Wheeler. 1924. Loeb Classical Library.

Penn, T. and S. Courts. n.d. 'Playing Games at Vindolanda.' Vindolanda Charitable Trust. https://www.vindolanda.com/blog/playing-games-at-vindolanda

Petrie, W.M.F. 1927. Objects of Daily Use. London: British School of Archaeology in Egypt.

Philip, B. 1981. The Excavation of the Roman Forts of the Classis Brittanica at Dover 1970–1977. Dover: Kent Archaeological Rescue Unit.

Schädler, U. 1994. 'Latrunculi—ein verlorenes strategisches Brettspiel der Römer.' Homo Ludens 4: 47–67.

Schädler, U. 1995. XII scripta, alea, tabula: new evidence for the Roman history of "backgammon." In A. de Voogt (ed.), New Approaches to Board Games Research: Asian Origins and Future Perspectives. Leiden: IIAS. 73–98.

Seneca. De Tranquilitate Animi. trans. A. Stewart.

Varro. De Lingua Latina. trans. R. Kent. Loeb Classical Library.


Identifiers
DLP.Games.4