Lines of Action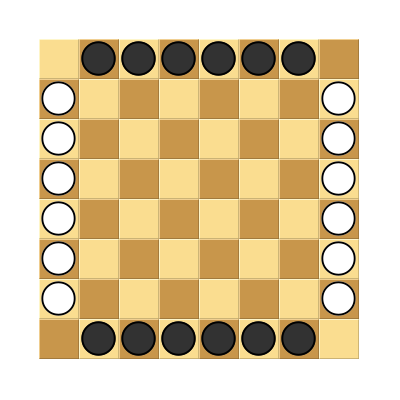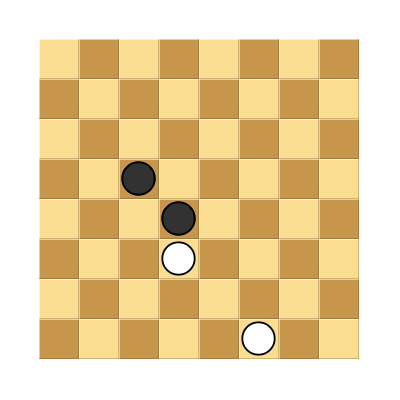 Period
Modern
Description
Lines of Action was invented by Claude Soucie in 1969. It is played on an 8x8 board with twelve pieces per player.
Rules
A player wins by connecting all of one's pieces into a contiguous body so that they are connected orthogonally or diagonally. Players alternate moves. Pieces move orthogonally or diagonally. A piece moves exactly as many spaces as there are pieces (belonging to both the player and their opponent) on the line in which it is moving. A piece may jump over the player's own pieces, but not over one belonging to the opponent. A piece can capture piece belonging to the opponent by landing on it.

Wikipedia
Author
Creation date
1988
Ludeme Description
Concepts
Browse all concepts for Lines of Action here.
Similar Games
Identifiers
DLP.Games.375
BGG.3406