Li'b al-Ghashim
(Mankala)

DLP Game &nbsp&nbsp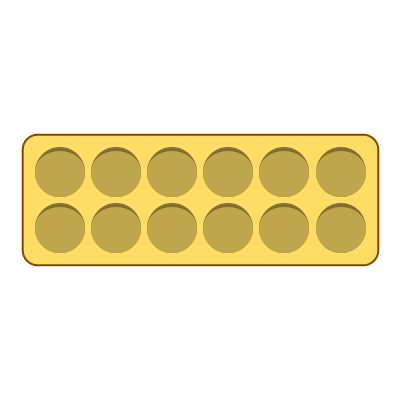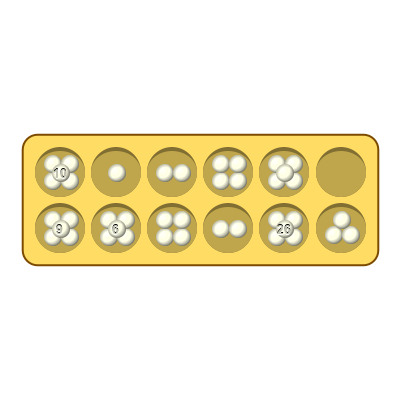 Description
Li'b al-Ghashim ("Game of the unlearned") is a two-row mancala-style board game from Egypt. It begins with one player distributing the counters unequally in the holes, and the other player having the option to swap sides if they are not pleased with the distribution.
Rules
2x6 board. 72 counters are distributed unevenly into the holes by one player in both rows, placing at least four in each hole. The opponent moves first, but may flip the board around if they prefer that arrangement. Each move must begin from the rightmost hole in a player's row or the next closest hole to it from which it is possible to move. Counters are sowed in an anti-clockwise direction. If the last counter falls into a hole making it odd, these are picked up and sowing continues. If it lands in a hole making it even, these counters are captured as are the ones in the opposite hole. If the previous hole also has an even number, these and the ones in the opposite hole are captured. If the last counter falls into an empty hole, the turn ends. If a player has no counters in their holes, the opponent must give them one counter, to be placed in the leftmost hole and played from there. Play ends when the board is cleared of counters. Each player counts the number of counters they captured. The player with more counters is given a score equal to the difference in the number of counters. Another round begins as before, with the loser distributing the counters and the winner playing first.. The game is won when a player accumulates sixty points.

Lane 1836: 344-346.
Origin
Egypt
Ludeme Description
Concepts
Browse all concepts for Li'b al-Ghashim here.
Reference
Murray 1951: 167.
Evidence Map
1 pieces of evidence in total. Browse all evidence for Li'b al-Ghashim here.
Click on any marker or highlighted region to view the evidence relating to it.
To view all regions, please select it from the category options below.
Evidence category:

Evidence coloured based on:

Map style: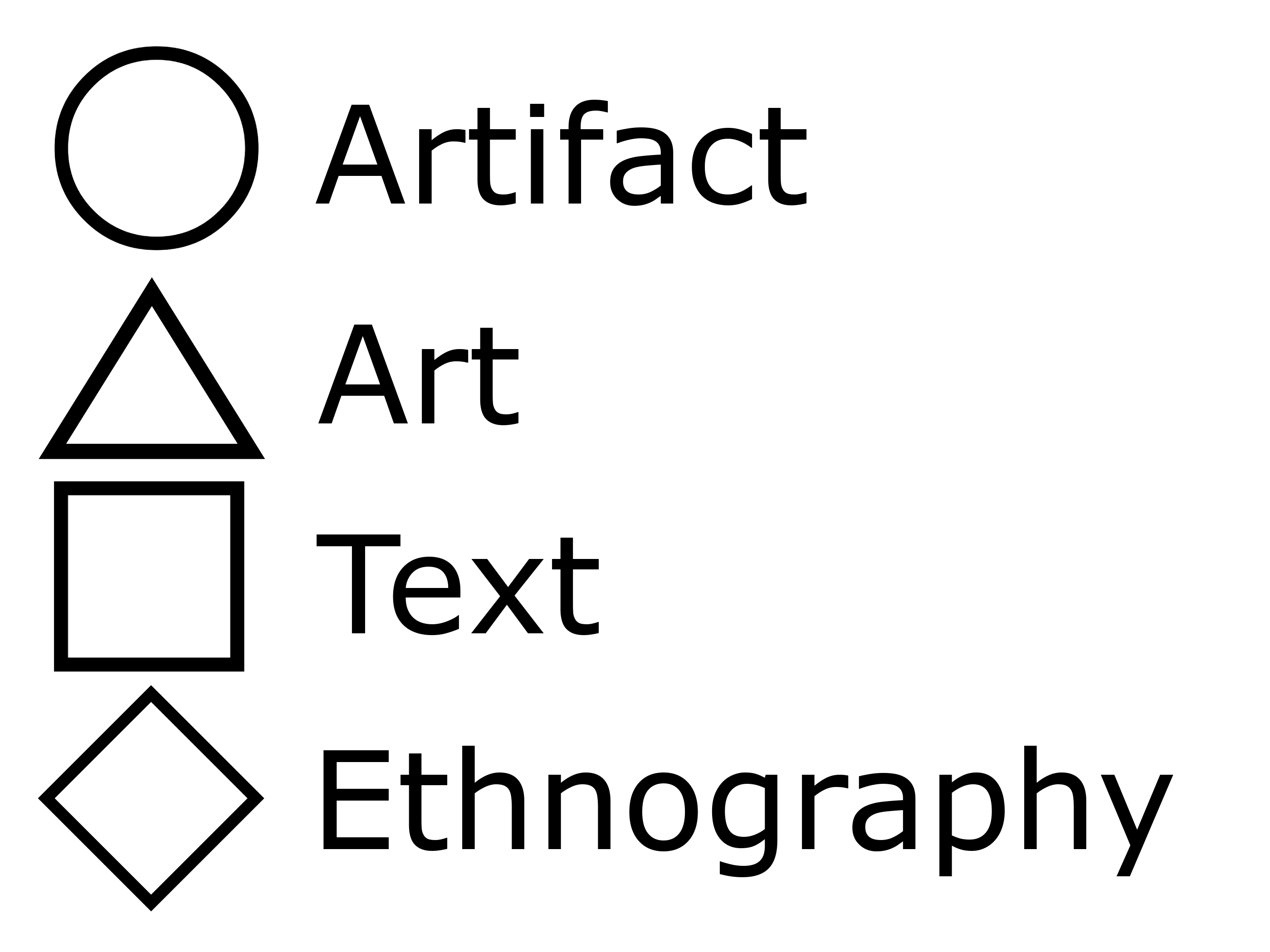 Sources
Lane, E. W. 1836. An Account of the Manners and Customs of the Modern Egyptians. London: John Murray.

Murray, H.J.R. 1951. A History of Board-Games Other Than Chess. Oxford: Clarendon Press.


Similar Games
Identifiers
DLP.Games.192