Lasca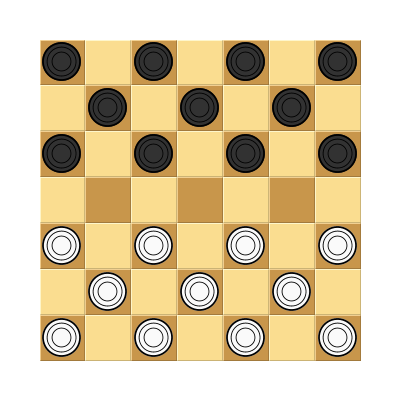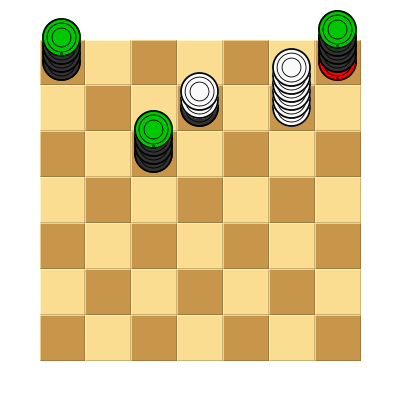 Period
Modern
Region
Description
Invented by Emanuel Lasker. Played on a 7x7 board. Each player has 11 pieces. they move diagonally one space or can capture opposing pieces by jumping. When captured, a piece is placed underneath the capturing piece, creating columns. When columns are captured, only the piece at the top of the column is taken. Columns are controlled by the player whose piece is on top of the column. When a piece or column reaches the opposite side of the board they become promoted to officer and can move backwards. A player wins by capturing all of the opponent's pieces.
Ludeme Description
Evidence Map
0 pieces of evidence found. Browse all evidence for Lasca here.

Click on any marker or highlighted region to view the evidence relating to it.
If your selection returns too many pieces of evidence, try zooming in on the map until they spread out more.