Konane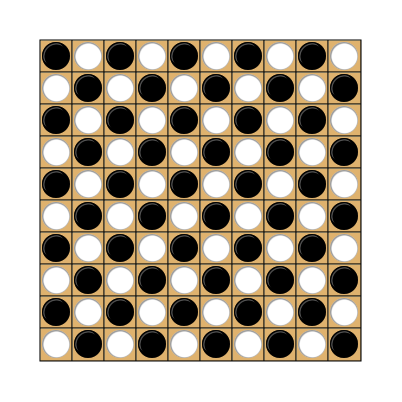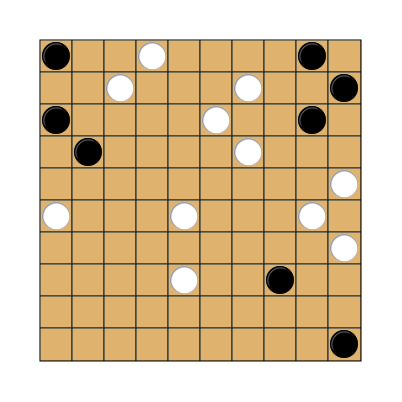 Period
Modern
Region
Hawai'i
Description
Konane is an indigenous Hawaiian game played on a board that varies: it can range from 6x6 to more than 14x14, and does not have to be square. The game is begun with the spaces occupied by alternating colored pieces (black and white), one color assigned to each player. The black player starts by removing one black piece either from one of the central four spaces of the board or from one of the four corners. The white player then must remove a white piece that is orthogonally adjacent to the empty space. Play proceeds by orthogonally jumping an opposing piece and capturing it. All move must be capturing moves. Multiple captures can be made only by continuing in the same direction. The first player unable to capture loses.
Rules
Origin
Ludeme Description
Variants
Evidence Map
1 pieces of evidence found. Browse all evidence for Konane here.
Click on any marker or highlighted region to view the evidence relating to it.
Evidence can be viewed by category

Evidence can be coloured based on age (darker icons mean older evidence)

Different maps can be shown