Kanguruh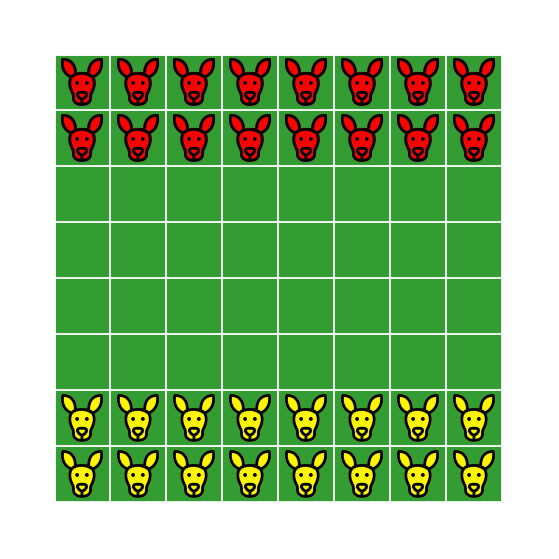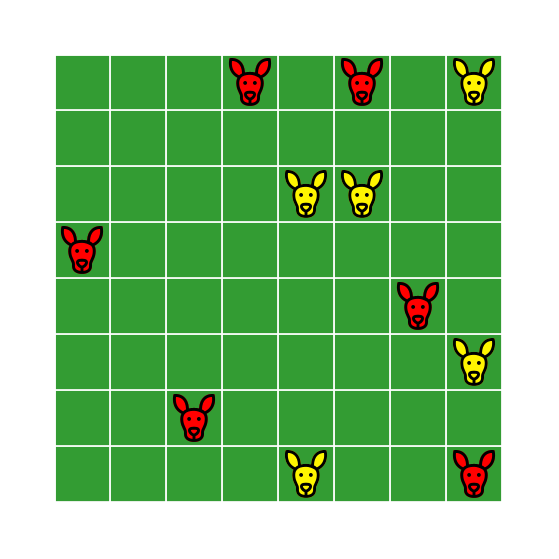 Period
Modern
Category Board, War, Leaping, Orthogonal
Description
This game is played on the following 8x8 square board.
Rules
TURNS - At each turn, each player must move one of his stones (called Kangaroos):
- A stone must jump over one (orthogonal or diagonal) adjacent stone landing on the immediate next empty cell.
- If the jumped enemy stones are captured and removed from the board.
- Jumps can be multiple but are not mandatory.

GOAL - The game ends when one player cannot move. The winner is the one with more stones.
Author
Creation date
1985
Ludeme Description
Concepts
Browse all concepts for Kanguruh here.
Reference
Similar Games
Identifiers
DLP.Games.1525