Kara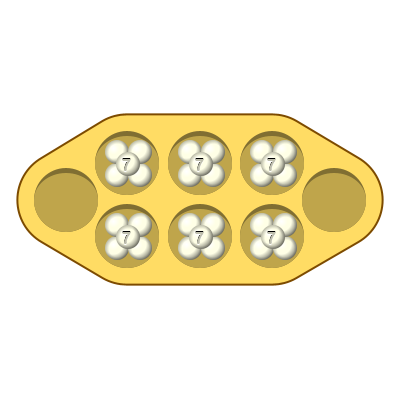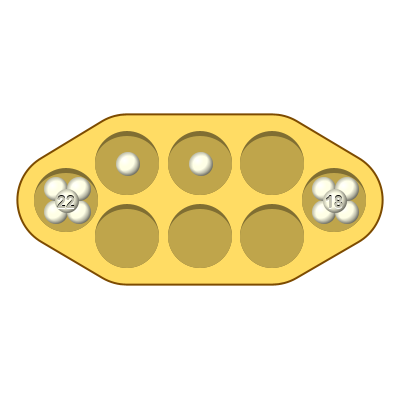 Period
Modern
Region
Sudan
Description
Murray 7.5.66 Can be played by any number of players; each player has three holes and one store. The stores are located in the center, with the players' holes surrounding them. Seven counters in each hole. Players begin by picking up the counters in one of their holes and sowing them anti-clockwise. If the final counter lands in an opponent's hole or the rightmost hole belonging to the player sowing, having dropped counters in the opponent's holes making them contain two, four, or six counters, the contents of those holes are captured. The player who has the most counters at the end of the game wins.
Evidence Map
1 pieces of evidence found. Browse all evidence for Kâra here.

Click on any marker or highlighted region to view the evidence relating to it.