Ja-Jeon-Geo-Gonu
(자전거고누, Bicycle Game)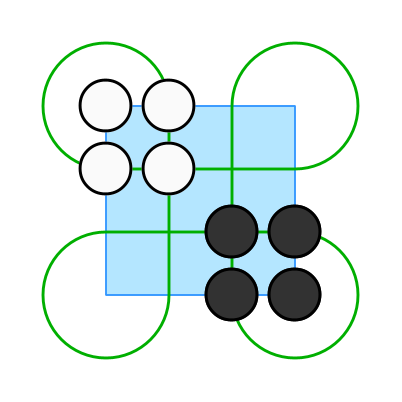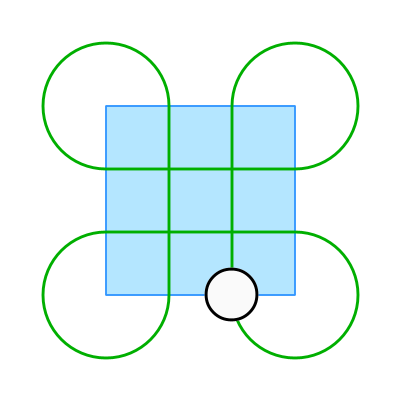 Period
Modern
Category Board, War, Replacement, Eliminate, All
Description
Ja-Jeon-Geo-Gonu is a Korean game of uncertain history.
Rules
Played on a board similar to Surakarta, but smaller. Players begin with four pieces, arranged in the square of spaces in their bottom right corner. Players take turns moving a piece to one adjacent spot. To capture an opponent's piece, you must move along the curved loops. The spot at the immediate end of the loop must be empty, but the piece may continue as far as the player wishes, including moving along successive loops, or until they make a capture or are stopped by their own piece.

nol2i
Ludeme Description
Concepts
Browse all concepts for Ja-Jeon-Geo-Gonu here.
Reference
Similar Games
Identifiers
DLP.Games.533