International Draughts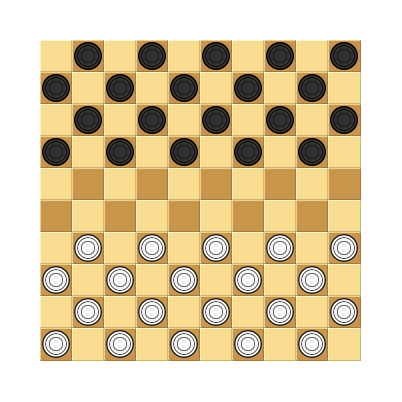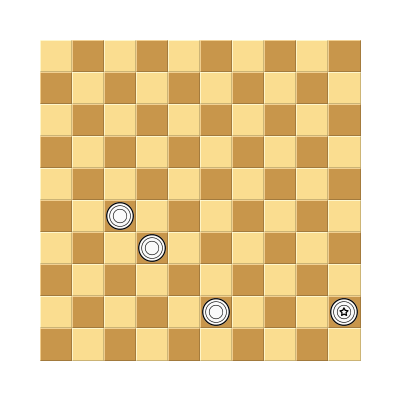 Period
Modern
Region
Worldwide
Description
Also known as Polish draughts. Played on a 10x10 board with 20 pieces per player. Pieces move diagonally one or can jump an opponent's adjacent player to capture it. Pieces can move forward or backwards. When a piece reaches the opposite edge of the board from its starting position, it becomes a king and can may move and jump over any number of spaces diagonally. Captures are compulsory and the maximum number of jumps must be made. Winning is achieved by capturing all the opponent's pieces or by blocking them from moving.
Rules
Origin
Ludeme Description
Variants
Evidence Map
0 pieces of evidence found. Browse all evidence for International Draughts here.
Click on any marker or highlighted region to view the evidence relating to it.
Evidence can be viewed by category

Evidence can be coloured based on age (darker icons mean older evidence)

Different maps can be shown