Ho-Bag Gonu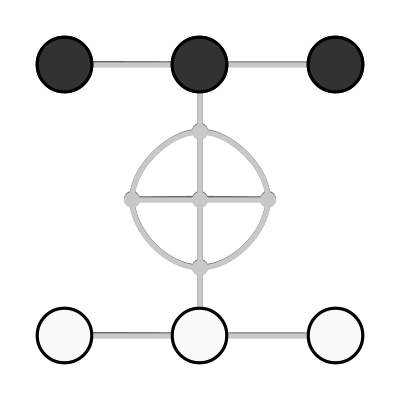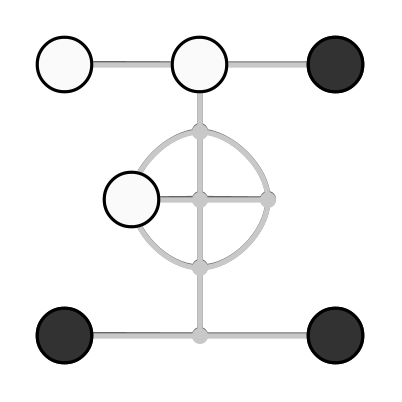 Period
Modern
Category Board, Space, Blocking
Description
Ho-Bag Gonu is a Korean game with an uncertain history. It is a blockade game, similar to others found throughout Asia.
Rules
Each player has three pieces.
Players take turns moving a piece to an empty dot.
Players cannot return to their starting three dots.
Pieces that move into the opponent's starting three dots cannot exit them.
A player wins by blocking the other player from being able to move.

nol2i
Ludeme Description
Concepts
Browse all concepts for Ho-Bag Gonu here.
Similar Games
Identifiers
DLP.Games.517